Summary: -----
Luca Lupei
Owned by: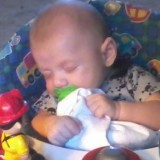 Rhiannon
Gender: Male
Age: Ancient
Group: Carpathian
Game: The Dark Series
Nationality
Romanian/Carpathian
Job (see game info)
Hunter
Special abilities (see game info)
-----
Physical Appearance
see pic
Personality and interests
Dominant and the I'm-always-right-so-you-do-as-I-say type
He doesn't want others to know this, but he likes to make candy for human children. The locals in Alexandria called him St. Macarius the Younger (a name he made up), not only for his look but because he would hand out candy to children. He also acted crazy when he did this just to get others to laugh. This, however, was before his 200th summer, and St. Macarius the Younger has long since hid from the demon in Luca and from the world.
History
He was sent out by Vladimir Dubrinsky. However, he felt his time was growing close but didn't want to greet the dawn, as that was not an honorable death. Unfortunately, he was attacked by a vampire before he could reach the Retreat in the Mists and the Brotherhood within. He went to ground a mere ten miles from the old monastery. He became trapped by said vampire. It was centuries later that the vampire was killed in San Diego of all places. However, ever present is Luca's hunger, and should he wake, he could awake as the most feared and most powerful vampire the world has ever seen.
Lifemate (if not yet bonded leave blank)
Luara
---
This character is owned by: Rhiannon
Character questions
Recent Activity
Updated character profile
Jul 30, 2019, 2:20am
Updated character profile
Dec 5, 2018, 1:00am