Summary: I can remain unseen, even by you.
Andrea Boroi
Owned by: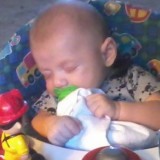 Rhiannon
Gender: Female
Age: 105
Group: Carpathian
Game: The Dark Series
Nationality
Romanian/Carpathian
Job (see game info)
Slayer
White Lady of the Southern Carpathian Mountains
The Ghost
Special abilities (see game info)
-----
Physical Appearance
see pic
Personality and interests
She hunts to honor her father, wanting to carry on her family's name and tradition of being called The Ghost. Though her title is similar, it upsets her when she is referred to as the White Lady simply because she enjoys wearing white outfits.
History
Granddaughter to André Boroi and Teagan Joanes
Lifemate (if not yet bonded leave blank)
Marcus Daratrazanoff
---
This character is owned by: Rhiannon
Character questions