Midnight of Terror
Posted by
Posted: Nov 25, 2017, 6:27pm
Alana smiled and said, "Yes, let's go. Let's enjoy ourselves now. And hope that nothing intrudes on our fun."
Faith nodded and said, "Yeah! Let's go crazy!"
After seeing all that Disneyland, Paris had to offer at night they got back on the road again and headed to see England. Jack and Alana rented a barge to carry the RV across the water safely since it was more scenic and still had the luxury of home. Faith and Alex loved seeing the ocean with the nannies before nightfall. They also loved seeing the stars above the ocean. They weather was pleasant and the waves were barely noticed as they traveled to the England port. After charming the customs people they drove into England without fail. Seeing Jack was looking forward to seeing his homeland everyone let him decide on the route.
First they headed to Stonehenge which is an area of mystery for many. Covering 8 sq mi, the "hanging stones" were placed here from 3000-1500 BC. The Bronze Age stone circles visible today were in use until the Roman era, when they were destroyed to prevent cults like the Druids from influencing the population. An excellent Visitor Centre is home to informative exhibitions, and includes a shop and café. There they enjoyed some silly pictures and Faith and Alex tried out the local foods as they shared the experience via mind link. Jack loved sharing the experience with the family as they would not be able to do this again once the girls became Carpathian. Not to mention Derek needed this to hold onto for the next two decades.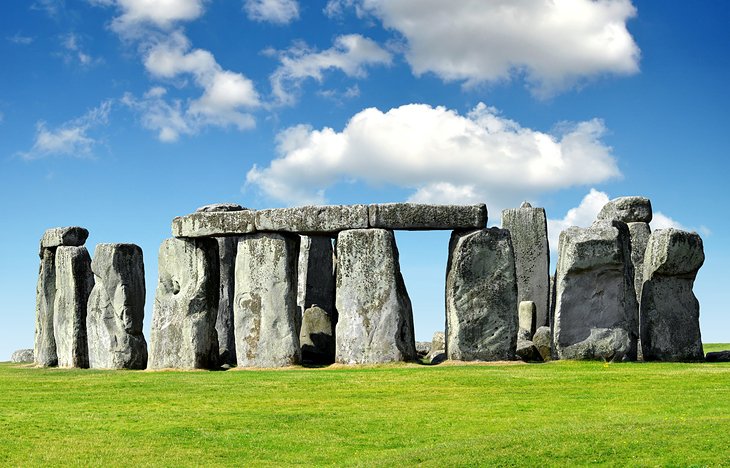 Since Stonehenge was limited on things to do they packed up and headed to the Tower of London. The Tower was a famous prison, palace, treasure vault, observatory, and menagerie since the Tower of London has done it all. Widely considered the most important building in England, there's enough to see and do at this World Heritage Site to keep visitors busy for hours. The centerpiece is the White Tower. Built in 1078 by William the Conqueror, it's home to amazing exhibits such as Line of Kings, the world's oldest visitor attraction (1652) with its remarkable displays of royal armor. Other highlights include the wonderful Crown Jewels exhibition, classic Yeoman Warder Tours, the Royal Mint, and exhibits and displays regarding prisoners and executions. All told, the Tower of London covers some 18 acres, so there's a great deal of exploring to do. Everyone was entertained by the sights and exhibits they had to offer. Oddly enough the Queen of England happened to be around and Jack charmed his way to see her with the family for a rare photo. Surprisingly the Queen was taken back by Jack's natural charm and agreed to pose in a "Mortal Kombat" pose. Then with some silly apps on the smart phone they altered the pose to look like the videogame. The Queen found it funny after trading phone numbers and the pictures.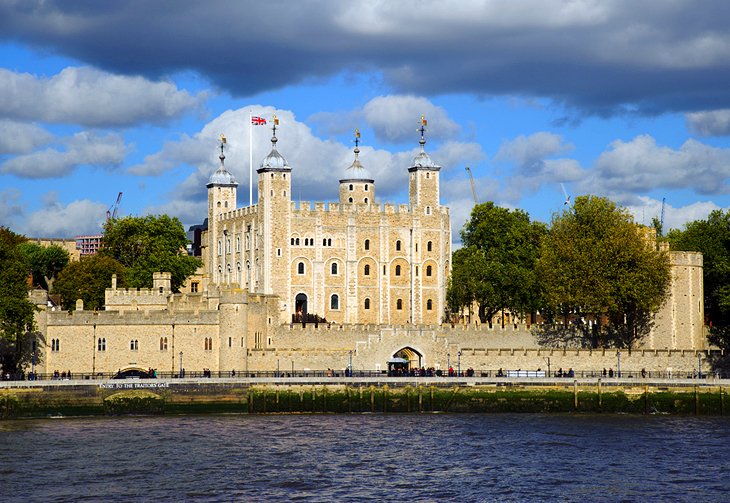 After leaving the Tower and Queen they mad their way to the Lake District National Park. Covering some 900 sq mi, the Lake District National Park is a must-visit destination for travellers to England. With 12 of the country's largest lakes and over 2,000 mi of rights of way waiting to be explored, there's little wonder the region continues to inspire with its magnificent views and scenery straight out of a painting. Other attractions are the park's many fells, including Scafell Pike (3,210 ft), the highest mountain in England, lovely little towns and villages such as Grasmere, as well as boat excursions across Lake Windermere and Ullswater. There they shared a few dragon rides over the lake and the kids had a blast. Derek was nice enough to entertain the girls so Jack and Alana could sneak in some quality TLC. Jack found it both scary and thrilling when Alana was sexually pent up and on top. She was like a tiger in heat when she didn't get it for a week or two. Poor Jack was milked like a cow and drained by her lust. Luckily the kids getting bored and wanting to comeback saved him from Alana's wild lust getting out of control.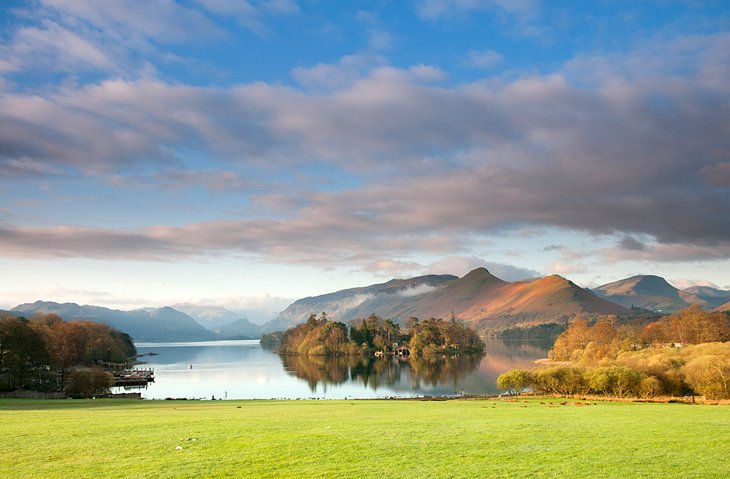 After camping by the lake they made their way to The City of Bath. This remarkably beautiful city boasts more fantastic tourist attractions than you could hope to visit in a day. While most famous for the magnificent 2,000-year-old Roman Baths built around the city's rejuvenating hot springs, it's equally well known for its honey-colored Georgian Townhouses such as those located on Royal Crescent. Some 500 of the city's buildings are considered of historical or architectural importance, a fact that has resulted in the entire city being granted World Heritage status. Bath makes an ideal location from which to explore some of England's most stunning countryside, including the Avon Valley, the Mendip Hills and countless other fantastic Somerset landmarks. There they took in the sights at night and enjoyed the Roman baths which was a rare experience. Having booked a private bath for her and Jack, Alana once again ravaged him like a sex toy while on top. Jack was not about to complain since he loved every minute of it. Seeing her in heat was like a drug to him. He figured her hormones were surging since her libido was off the charts from being pregnant. Jack of course apologized to Hope for having to see mommy and daddy being naughty.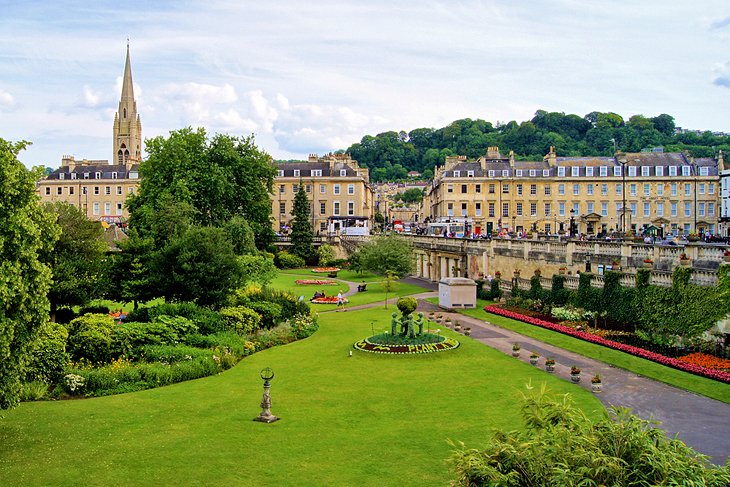 Eventually traveled to Warwick Castle to see the sights since it offered a memorable English family excursion, that offers a fascinating insight into life in medieval times. Located in the beautiful city of Warwick on the River Avon, this impressive fortress has dominated the landscape and history of the region for over 900 years. Today, it serves as a backdrop to medieval-themed events and reenactments, from jousting festivals to fairs and concerts. There they enjoyed the sights and experiences as they took many pictures.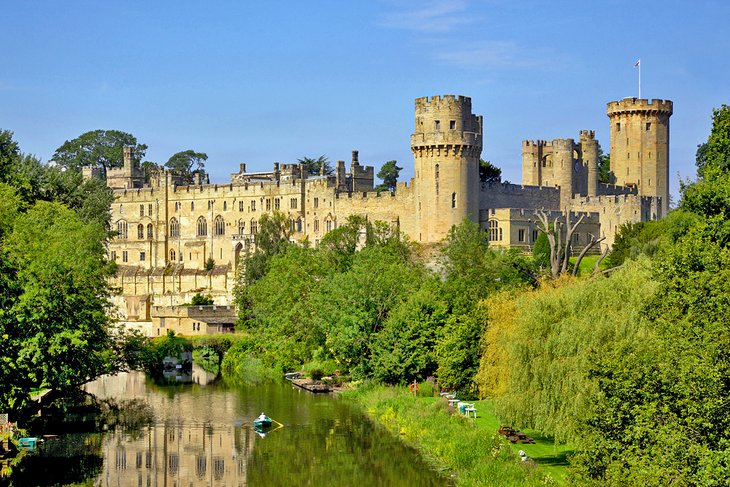 Sadly that experience was halted as they were attacked by several members of the society who were after Derek and his sisters. The set of several bombs to cause panic for the tourists while several snipers shot at them. Alana, Derek and Jack were able to fend off the attackers, before Derek went after the snipers to take them out of commission. Sadly as Jack turned around he saw poor Alex and Faith were hurt badly from the blast and they both had a dart in the backs. Jack pulled the darts out and smelled vampire blood on them as he growled. Several ghouls and a Vampire Master emerged from the shadows.
Jack: You hurt my girls.
Vampire Master: You are to greedy to keep them to yourself. Surely you could spare a few. (wicked grin)
Suddenly several ghouls and a Vampire Master attacked Jack from behind only to look paralyzed for a moment with a confused expression. Jack had a cold and emotionless expression on his face as he manipulated his invisible wires that bound his enemy before him.
Jack: Only a fool steals from a greedy dragon.
The Vampire Master looked at Jack's face and then realized who he was as he was scared.
Vampire Master: The Executioner? But?? I??? It won't happen again I promise!
Jack: I know.
Jack took a deep breath and incinerated the enemy until they were nothing but ash. Luckily the smoke from the bombs laid cover for his actions at night and there were not witnesses to see what had really transpired so it would be seen as a terrorist act and give the government an excuse to get more money to hunt down terrorist. Derek arrived shortly and they all made their way to the RV so the drivers could get some distance from the crime scene. While on the road Jack chose to heal the girls since he had the strongest resolve. Both he and Derek refused to let Alana risk putting Hope in danger. Derek reluctantly stood guard as Jack patiently repaired the damage to the girls. Alana fed him blood from bottles as he worked to fix the damage and remove the vampire blood and toxin from their systems. However he didn't have a choice but to exchange blood with the girls. He knew Alex would forgive him, but he was worried Faith would be angry with him. However he resolved himself to accept her anger as long as she was alive. Sadly daytime came and Derek took the precautions to protect the girls with wards before going into ground with Jack, Alana, and Suzy. When they woke up in the Archive they told Jack's parents what had happened and they were very understanding.
The next night Jack controlled his need for blood and fed with Alana as Derek watched over the girls. Then when they came back Derek left to feed. Jack held Alana as he asked her for wisdom in earning Faith's forgiveness if she didn't approve of the change.
Tag