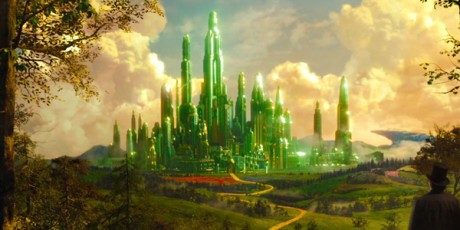 Description
It has been a decade since Dorothy Gale killed the Witch of the West, relieving the inhabitants of OZ from her tyrannical reign and returned home to Kansas, while the Wizard sailed away into the sunset. Since then, all of the Land of OZ has adapted to a different life, free from the threat of Evil. However, it has not been without difficulty. With the Wizard gone and the Witch no more, Emerald City has fallen into a state of controversy without a definitive figure to lead. The surrounding Kingdoms have all vied for the throne, but none have proven to be worthy. In her wisdom and power, Glinda the Good has managed to hold the peace together alongside the leadership council of the Lion, Scarecrow and Tin Woodman, albeit barely. Refusing to permanently take the throne of Emerald City, Glinda insists that the Wizard will return to rule. Until that day, the Kingdoms lay on the precipice war, while unbenounced to the entire land, a sinister Evil lurks in the shadows watching and waiting for it's opportunity to return the land of OZ into a state of fear when it takes the throne of Emerald City for itself.....
---
Story Posts
On the road to progress
Sep 22, 2019, 11:26am by cvanscott
The Lion walked beside the unladen wagon that was pulled by four majestic, black horses from the Royal livery. His muscles rippled with every step of his powerful four legs. The occasional ...
Showing 4 out of 64 posts
---
Post Summary
| | Jan | Feb | Mar | Apr | May | Jun | Jul | Aug | Sep | Oct | Nov | Dec |
| --- | --- | --- | --- | --- | --- | --- | --- | --- | --- | --- | --- | --- |
| 2017 | | | | | 4 | 1 | | | | | 6 | 8 |
| 2018 | | | 1 | | 3 | 7 | 14 | 12 | | 2 | 1 | 2 |
| 2019 | 1 | | | | | 1 | | | 1 | | | |
---