Deleted character
This is an old character & has been deleted.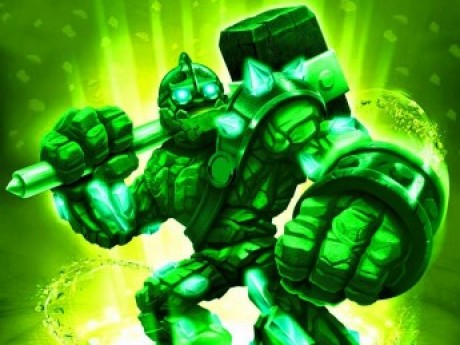 Summary: A strong & short golem with a knack for mining and emerald smithing
Mining Guild Master Maxx
Owned by: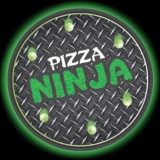 Jaxx
Gender: Male
Age: Older than the Emerald City
Group: Emerald City
Game: The Rebuilding of Oz
Physical Appearance
A three foot tall Emerald Golem with a hammer/pick
Ruins of Quartztown
https://i.pinimg.com/originals/87/74/7c/87747c74604a10d939b1b1abca242326.jpg
History
Long ago when the Wicked Witch of the East was in full power she found and enslaved a race of Emerald Golems in the small underground city of Quartztown and made them mine the valuable emerald crystal in the mines for her personal use. Since they originally built the Emerald city long ago they had useful craftsmanship skills she required. She was merciless and worked them till they crumbled. Maxx spoke up against her and was encased in an Amber prison and put on display in the mine as an example for his race to see as a reminder of who was their true master. Sadly the remaining Emerald Golems were worked to death and used for a magic spell to increase her evil magic. Long after the Evil witches died the magic Amber containing Maxx weakened and he was finally free, but alas he was alone. He had no idea what happened to his people for a long time till he found some etches on the cave walls depicting the tragic tale. Now Maxx is the last of his kind and he has lost all purpose. So he collected his hammer/pick and set out to see the new world and hoped he could find his place in it.
---
This character is owned by: Jaxx
Character questions
Recent Activity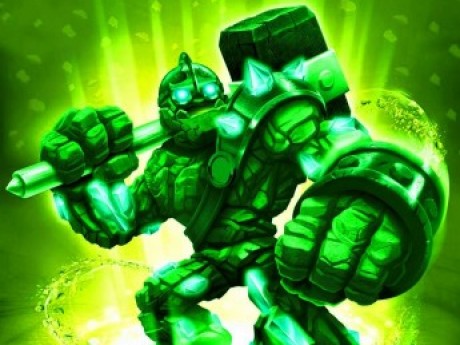 Updated character profile
Aug 27, 2018, 5:57pm
Mentioned in the post
I Accept
Jul 29, 2018, 1:47am
Updated character profile
Jun 30, 2018, 10:58am
Updated character profile
Jun 30, 2018, 10:22am
Updated character profile
Jun 6, 2018, 6:25pm
Updated character profile
Jun 6, 2018, 5:24pm
Updated character profile
Jun 6, 2018, 5:19pm
Updated character profile
Jun 6, 2018, 5:18pm
Updated character profile
Jun 6, 2018, 4:29pm
Updated character profile
Jun 6, 2018, 3:05pm
Updated character profile
Jun 6, 2018, 2:46am
Updated character profile
Jun 6, 2018, 1:45am