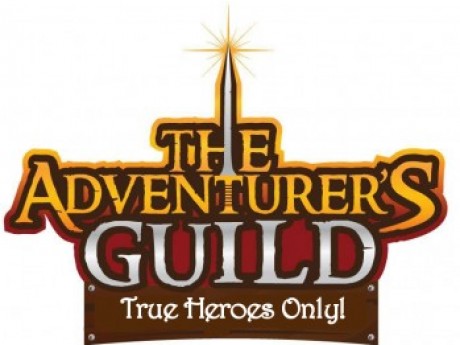 Description
(Our team roster is currently full. Check back regularly for recruitment opportunities.)
When the Dark Lord was defeated, the world rejoiced. Humans, Elves, Dwarves, Gnomes, and Halflings had joined forces on the field of battle, vanquishing the scourge of the lands. Then, after celebrating their victories, the armies left the field and were largely disbanded. Life returned to normal.
Or so we intended. The reality is that the hordes of Goblins, Orcs, Ogres, Evil Humanoids, and myriad types of monsters didn't just vaporize when the war was over. They just became unemployed. Now bandits plague the roads. Rogue necromancers inhabit creepy towers, stealing away corpses from hallowed grounds. Evil artifacts fall into the hands of selfish men, empowering them to become regional warlords. Creepy giant spiders inhabit the local woods, carrying off small children. The world is threatened by as much chaos as it was before, but now it's all decentralized. A hundred problems in a hundred places. Meanwhile, the Kingdoms of the world are reducing the size of their patrol forces as they struggle to pay off war debt.
Fortunately, Halberd the Handsome, a veteran of the Great War, has a solution. He founded the Adventurer's Guild, a chain of taverns across the world where concerned citizens in need of problem-solving can post jobs. Meanwhile, hopeful adventurers can pay just one gold-piece for a year's membership at the guild, and take jobs (while giving the guild a ten-percent cut.)
Yes, yes. It's true that most of these ad-hoc adventuring groups end up getting themselves killed. But not you. No, you will be different. You were born for glory, kid. Just sign here, on the dotted line. We've got a job for you. You're going to be famous.
(The adventurer's guild is a light-hearted D&D/Pathfinder style fantasy game in a fictional world recovering from a great war. Here, amateurs of questionable skill will come together in the hopes of becoming heroes for hire. If they manage to survive, they may grow into the kind of truly talented and famous adventurers who are sung about in Taverns across the land.)
Player Advisory: While I don't expect this game to be a porn-fest, I do think we will see quite a few adult themes, including sex and violence. If you are not allowed to read adult material in your region, please do not apply to join.
---
Story Posts
The Next Day
Oct 1, 2017, 9:53pm by Nim
Erika felt awful. She did not recognize her surroundings when she woke up, and she was suffering from a killer hangover. Also, her face hurt from some injury that she couldn't recall recievi ...
Showing 4 out of 99 posts
---
Post Summary
| | Jan | Feb | Mar | Apr | May | Jun | Jul | Aug | Sep | Oct | Nov | Dec |
| --- | --- | --- | --- | --- | --- | --- | --- | --- | --- | --- | --- | --- |
| 2017 | | | | | | | 53 | 24 | 21 | 1 | | |
---
Game Information
Created by : Cubanwriter
Number of characters : 19
Number of posts : 99
Created : Jul 1, 2017
Moderators
Cubanwriter
Members
There are 6 members in this game
Pending Members
There are 1 members in this game