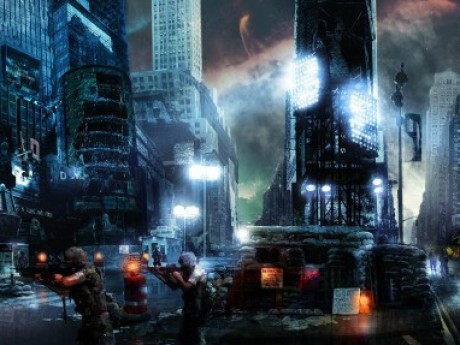 Description
In the distant future...
People with superhuman abilities have been around since the beginning of time. Most of which would use their powers to help people. From as much as using their ability of Flight to save people from a crumbling building to as little as using Pyrokinetics to cook their friend's food, they made a difference in their communities' lives. Unfortunately, when you give a human being enough power, they will eventually get bored with helping people. It would start out small: They'd tire of getting nothing out of their work, and would demand for payment. If they did not receive this payment, they would refuse their services. They would become spiteful and angry, and when a human being is spiteful and angry, they eventually snap. And when a superhuman snapped, the amount of destruction they'd leave in their wake would be unfathomable. After experiencing this trend among their kind dozens of times over, the majority of the non-powered population became terrified and vindictive of these superhumans, and dubbed them The Nex, which is Latin for "Death."
Realizing that they needed some way to battle The Nex, several governments around the world pooled their resources to found an Anti-Nex Faction, which they named The Vitae, meaning "Life."
The Vitae, composed of fearless non-powered men and women who were skilled and well-equipped enough to battle The Nex, as well as several superhumans who believed that their own kind had to be stopped, waged a long and bloody war with The Nex. The conflict finally ended when The Vitae captured the majority of The Nex and held them in a single gargantuan prison with security that could rival Fort Knox. The remaining Nex went into hiding among society, unable to reveal themselves for fear of being captured and executed. Though, there were still those that used their powers, but never for good. If any Nex used their powers to help humanity, they would surely be turned in...
Now, after centuries of imprisonment, The Nex Containment Facility has been breached. Guards were destroyed with as much force as the walls around them were. Superhumans who had only witnessed the light of day through titanium-barred windows now roam free in the streets, and most of them are very, VERY angry with humanity for imprisoning them for something that they didn't even do. The Vitae has now released an order: Kill any Nex on sight. No exceptions.
And here is where our story begins.
Are you one of The Nex, Spiteful and ready to claim your revenge on a world that caged you, or Forgiving, and ready to help humanity, despite them despising you for it?
Or, are you a Vitae Operative, Cruel and thirsty for Nex blood, for the atrocities their ancestors committed, or Uncertain, and hesitant to follow such orders against a people that did nothing to harm you personally?
Maybe you are something in between. Maybe you are something different entirely. The situation remains the same: Titans among men roam the streets, preparing to do whatever it takes to survive the genocide that is about to be inflicted upon them. There is good and evil on both sides of this coin. Soldiers and Oppressors vs. Refugees and Terrorists. Much like the situation, the question remains the same:
Which side is justified?
(Make sure to check the Game Information page.)
---
Story Posts
OOC - To Be Continued?
Aug 3, 2017, 2:12am by Nim
Is this a game that you guys are interested in keeping alive, or are we done? I'll post if I need to, put if there is little interest in this game, I see no point. ...
Showing 4 out of 27 posts
---
Post Summary
| | Jan | Feb | Mar | Apr | May | Jun | Jul | Aug | Sep | Oct | Nov | Dec |
| --- | --- | --- | --- | --- | --- | --- | --- | --- | --- | --- | --- | --- |
| 2017 | | | | | | | 26 | 1 | | | | |
---