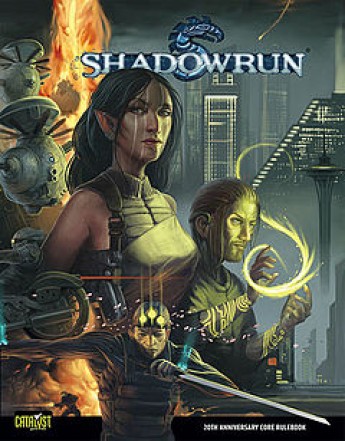 Description
Shadow Rin is a fantasy game in the year 2080 where technology is at a peek with virtual reality. Shadows Runners are hired to do Industrial Espionage and Assassinations. However to complicate things the planet is rejecting technology by bringing back metahumans like elves, dwarves, gnomes, orcs, trolls, cyclops, minotaurs and giants along with magic. "Goblinized" refers to the period of when a human hits puberty and begins the change to a metahuman. For trolls, cyclops, minotaurs and giants it is a painful process as their body changes. Of course the more cybernetic implants one has the weaker their magic is. See the Game Information Tab for Classes and Races info. If you require additional info on the world of Shadow Run feel free to look them up.
Create a character(s) and have them live a double life in the Shadow Run world as they take big risks to to make big money illegally. They will have to face dangerous security staff and machines, mages, cyber security and abominations in order to accomplish their missions.
Please keep in mind some minors may play this game so use symbols in words when cursing (@$$hole) and be very vague when describing love scenes. Please keep the power gaming to a minimum to make it fun and be creative on how the missions play out.
---
Story Posts
The Big But Small Crime Boss
Jul 17, 2017, 9:02pm by Jaxx
Don Cheeto was once again hired by Lady Shi, the Leader of the Yakuza. She liked to outsource certain jobs she didn't want traced back to her. One of her more favored contractors was Don C ...
Showing 4 out of 4 posts
---
Post Summary
We're only able to show post summaries on games with 20 or more posts.
---