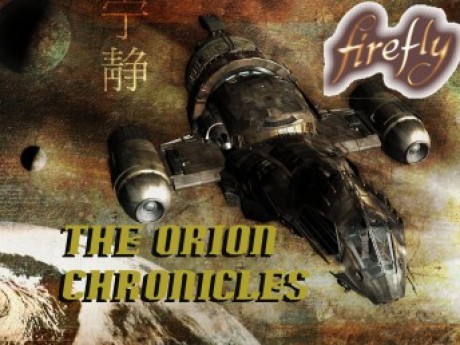 Description
The year is 2512. Other than the crew of the Serenity there were other Independent Vets trying to start a new life after the way with the Alliance. One of them was Jack Raine of the Independents. Even after Unification Day, he could find no peace after loosing his home and family to the Alliance. He was tormented, both personally and publicly for his part in the rebellion.
He has heard that other Browncoats had started smuggling and he's decided to take up the practice as well. He's got a ship a Firefly class transport, named Orion now he just needs a crew.
Join Jack on the Orion for a wild life of smuggling and avoiding the Alliance. Do keep in mind that minors will be playing the game so use symbols for cursing (@$$) and be careful of the details on the love scenes. Each character will have a certain skill set and a lack of skills so please no God Modding. If you want to make them survive by luck then be creative during the story. Luck will allow a better story than super powers. Please refrain from controlling characters beloning to others unless they are marked as (NPC) and please be creative with your character and their story.
---
Story Posts
The Electric Slide
Oct 9, 2017, 9:53pm by Jaxx
When everyone gathered on the bridge they accepted the call. Nico looked like he was in some sort of bunker from the looks of it. He looked like he was actively trying to stop himself fro ...
Showing 4 out of 71 posts
---
Post Summary
| | Jan | Feb | Mar | Apr | May | Jun | Jul | Aug | Sep | Oct | Nov | Dec |
| --- | --- | --- | --- | --- | --- | --- | --- | --- | --- | --- | --- | --- |
| 2017 | | | | | | | 4 | 45 | 18 | 4 | | |
---