Awaiting Approval
This character has not yet been approved. It will not be shown on the Characters page.
Summary: Fast tempered fast hands
James Xavier Macmillan Jr.
Owned by: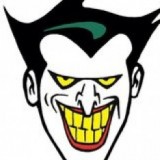 Dantheman918
Gender: Male
Age: 19
Group: Assassins
Game: Assassins's Creed: Into the Shadows
Nationality
Irish scottish amd english
Job/Skill
Was a fisherman and first mate on his father James Sr. Fishing boat
Also worked as a blacksmith for his uncle sirus
Rank/Title
Apprentice Assassin
Physical Appearance
Around 5 1/2 foot tall 170 lbs has shoulder length blonde hair green eyes
Personality and interests
James is hot head he gets mad easily especially at those who mock the Irish he will never object to making some coin jingle in his pocket and is always a man of his word
History
Growing up in a poor family. James Jr. Fished on his dads boat at night and worked at his cruel uncles Smithing shop during the day but when his father fell ill and died he was sent to live with his uncle who beat and starved james until one night a servant forgot to lock james bedroom door and james made his escape he happened upon the port where seamen were loading a ship headed for the new world down at the port he climbed into a wooden shipping crate closed the lid and was taken aboard as cargo and was on his way
Favourite Sayings
Ná nocht d'fhiacla go bhféadair an greim do bhreith.
Don't bare your teeth until you can bite.
---
This character is owned by: Dantheman918
Character questions