Summary: Son of Mikhail and Raven Dumbrinsky, future prince of the Carpathians
Alexandru Dubrinsky
Owned by: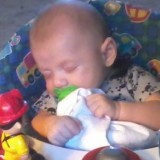 Rhiannon
Gender: Male
Age: 19
Group: Dubrinsky's and Daratrazanoff's
Game: The Dark Children
Parents&Siblings
The son of Raven and Mikhail. He is a couple of weeks younger than his twin cousins Anastasia and Anya. They call him Sandu. His name means "Defender of all Mankind".
Physical Appearance
Large blue-violet eyes, midnight black hair
Personality and History
He isn't excited about his future. He isn't interested in becoming prince of the Carpathians. He'd much rather hang out with his best friend and cousin, Anya Daratrazanoff. They often get in trouble together, but what do you expect of the "Rebel Children"?
Lifemate
Liliana Dragonseeker
---
This character is owned by: Rhiannon
Character questions
Recent Activity
Updated character profile
Feb 23, 2018, 12:36am
Mentioned in the post
Paris 27
Feb 21, 2018, 8:44pm
Mentioned in the post
Paris 5
Dec 5, 2017, 12:07am
Mentioned in the post
Paris
Dec 3, 2017, 5:50pm
Mentioned in the post
Concert 5
Dec 3, 2017, 12:10am
Mentioned in the post
Concert 4
Dec 2, 2017, 3:24pm
Mentioned in the post
Concert 3
Dec 2, 2017, 2:25am
Mentioned in the post
Battle 3
Nov 27, 2017, 11:29pm
Mentioned in the post
Battle 2
Nov 27, 2017, 7:41pm
Mentioned in the post
Battle
Nov 27, 2017, 2:01pm
Updated character profile
Sep 11, 2017, 12:42pm
Updated character profile
Sep 4, 2017, 4:50am
Updated character profile
Aug 31, 2017, 3:06pm