Summary: Nothing will stand in my way to protect my people...
Mikhail Dubrinsky
Owned by: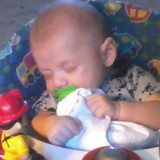 Rhiannon
Gender: Male
Age: Ancient
Group: Dubrinsky's and Daratrazanoff's
Game: The Dark Children
Parents&Siblings
Vladimir Dubrinsky † (father)
Sarantha Dubrinsky † (mother)
Jacques Dubrinsky (brother)
Noelle Dubrinsky † (sister)
Draven Dubrinsky † (brother)
Savannah Dubrinsky (daughter)
Alexandru Dubrinsky (son)
Anastasia Daratrazanoff (granddaughter)
Anya Daratrazanoff (granddaughter)
Stefan Dubrinsky (nephew)
Physical Appearance
Tall, long dark espresso hair; black obsidian eyes
Personality and History
Mikhail Dubrinsky was born in the Carpathian Mountains and at the behest of the Dark Twins, Lucian and Gabriel, ascended his father's title of Prince of the Carpathians after the death of his parents during the Ottoman Turk wars.
Mikhail is contemplating walking into the dawn, weary of the hopelessness he sees in the fate of his race. He is however halted from his thoughts at the intriguing telepathic conversation a young human woman initiates with him. He soon realizes the woman, Raven Whitney, is his lifemate. Intrigued by the sudden emotions he feels at hearing her voice, Mikhail tracks her down to an inn in the nearby human village and soon recognizes her as his true lifemate. Plagued by doubt and fear, he decides to live with her as a mortal instead of risking her becoming deranged by the conversion process as so many other human women have in their history.
But soon a group of human fanatics hunting vampires murders Mikhail's sister Noelle and attacks Raven, forcing Mikhail to convert her to save her life. Her miraculous survival of the conversion process gives hope that others like her may become lifemates to the Carpathian people. The danger to Raven does not end there, though. A vampire kidnaps Raven and gravely wounds Mikhail and his brother Jacques. Several Carpathian warriors band together to fight the vampire and his minions, some of whom are ironically the human vampire-hunters. After Raven is rescued, Mikhail decides to pull his people farther into the Carpathian Mountains in an effort to avoid by persecution by humans and allow Raven to adjust to her new life.
Special Abilities:
Vessel of his people
Lifemate
Raven Whitney
---
This character is owned by: Rhiannon
Character questions
Recent Activity
Mentioned in the post
Paris 27
Feb 21, 2018, 8:44pm
Mentioned in the post
Paris 5
Dec 5, 2017, 12:07am
Mentioned in the post
Battle 3
Nov 27, 2017, 11:29pm
Updated character profile
Aug 31, 2017, 2:22pm