Summary: The crazy Carpathian
Jacques Dubrinsky
Owned by: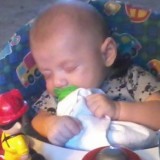 Rhiannon
Gender: Male
Age: 800+
Group: Dubrinsky's and Daratrazanoff's
Game: The Dark Children
Parents&Siblings
Vladimir Dubrinsky † (father)
Sarantha Dubrinsky † (mother)
Mikhail Dubrinsky (older brother)
Noelle Dubrinsky † (sister)
Draven Dubrinsky † (brother)
Savannah Dubrinsky (niece)
Alexandru Dubrinsky (nephew)
Stefan Dubrinsky (son)
Physical Appearance
Tall; midnight black hair; black/dark eyes; thin white scar that circles his throat, jaw, and one cheek; jagged round scar on chest
Personality and History
Jacques is described as the more easygoing of the two Dubrinsky brothers, remembering and reminding others of their early memories of color and emotion, helping the males to stave off the darkness. Jacques is mortally wounded with a gash to the throat while protecting his brother's lifemate from a vampire due to inexperience in the hunt. He is over 800 years old.
When he was captured, Jacques experienced horrendous torture at the hands of fanatical human vampire-hunters. Drugged, tortured and left for dead, he loses much of his memory and mind with only a single link remaining to the world, Shea O'Halloran. He becomes more beast than man, instinct ruling over rationality and inadvertently converts Shea. Due to the torture that shattered his mind, he is always partially mind-merged with Shea to be in constant control of his sanity.
Lifemate
Shea Dubrinsky
---
This character is owned by: Rhiannon
Character questions
Recent Activity
Mentioned in the post
Son/Tears
Sep 6, 2017, 6:45pm
Mentioned in the post
Traitor
Sep 6, 2017, 1:04am
Mentioned in the post
Happy
Sep 5, 2017, 11:47pm
Mentioned in the post
Dragon!!!!
Sep 5, 2017, 11:36pm
Updated character profile
Sep 1, 2017, 2:16pm
Updated character profile
Aug 31, 2017, 3:26pm
Updated character profile
Aug 31, 2017, 3:26pm