Summary: I make sure justice prevails.
Veronica
Owned by: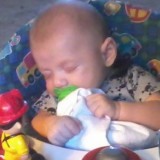 Rhiannon
Gender: Female
Age: 21
Group: Other
Game: The Dark Children
Parents&Siblings
-----
Special Abilities
Built in lie-detector
Physical Appearance
----
Personality and History
Veronica lived in foster care most of her life, not knowing who her real parents were. She was adopted at the age of 13. Her adopted parents learned that Veronica was a genius and helped her to skip grades. At age 15, she had graduated high school and was studying law. At age 21, she passed the bar exam in her home state. The joy of that moment was short lived as she and her adopted family were in a terrible accident after learning her adopted father was unfairly arrested on trumped up charges. They were working on a defense that was shaky at best when a large 18-wheeler plowed into them. Only Veronica survived. She now fights to save people like her father, knowing that her adopted family wouldn't want her to do her job out of revenge, but because good people needed her to protect them from a flawed justice system. She is the number one public defender in the state.
Lifemate
------
---
This character is owned by: Rhiannon
Character questions
Recent Activity