Summary: I am a warrior first, and a woman second.
Ivory Malinov
Owned by: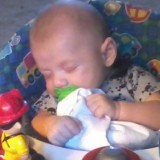 Rhiannon
Gender: Female
Age: Ancient
Group: Dragonseeker's and Von Shrieder's
Game: The Dark Children
Parents&Siblings
Kirja Malinov (brother)
Maxim Malinov (brother)
Ruslan Malinov (brother)
Vadim Malinov (brother)
Sergey Malinov (brother)
Special Abilities
Can use mage spells
Physical Appearance
Tall, slender, hair like black silk past waist. Has the face of an angel. Skin is flawless and pure, but has terrible scars that start at throat and run down her body as if she was pieced together like patchwork
Personality and History
Ivory's parents died soon after her birth and she was raised by the five Malinov brothers and the five De La Cruz brothers. She attended Xavier's mage school, but Xavier gave her to Draven Dubrinsky in exchange for the murder of Rhiannon's lifemate. When she wouldn't bend to their will, Xavier and Draven ordered vampires to tear her body apart and leave the pieces for wolves to eat. Ivory communicated with the wolves and convinced them to bury the pieces of her body underground, where they slowly knit back together. Ivory adopted a wolf pack and converted some of them to Carpathian/wolf hybrids. They take the form of tattoos on her body.
Ivory can fight like a warrior and is very smart. She can also weave magic that few can break.
So far, she has not had a child, but she was testing a new spell when it didn't work like she wanted. It instead showed her the image of a male child growing through the years. It was evident that he was a Dragonseeker, but his iron will would be stripped from him during is first fifteen years of life, cutting him off from the dragon he was. She had never had maternal instincts before, but seeing this boy, so strong when first born, broken down to mere survival instincts shook her spirit. Razvan saw the vision through Ivory and the image of the boy reminded him too much of Skyler. He vowed that he would save the boy, where he did not save Skyler. They didn't know where he was, or if they could find him in time to keep his spirit strong, but both Ivory and Razvan knew they could not stop looking for him.
Lifemate
Razvan Shonski
---
This character is owned by: Rhiannon
Character questions
Recent Activity
Updated character profile
Nov 6, 2018, 10:27pm