Summary: I must help. Please, understand.
Shayla
Owned by: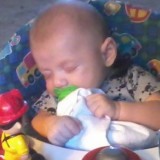 Rhiannon
Gender: Female
Age: 23
Group: Other
Game: The Dark Children
Parents&Siblings
Unknown
Special Abilities
Can use mage spells
Can sense what worries someone, becoming driven to help them even if she doesn't understand why or how she knows they need aid (if she doesn't help, she will be unable to control her body and she will do the spell anyway)
Physical Appearance
see pic
Personality and History
Raised in seclusion from a young age, the only person she knew or had any contact with was her grandmother. She had a natural ability to feel what someone need and uses her spells to give them aid. One day, she was looking at an owl outside of her bedroom window, not knowing it was a Carpathian. As he was thinking about the lack of children, she worked hard to create a spell to allow his people to mature faster and find their one true love sooner. She was nearly drained of all her energy and with her grandmother dead for the last five years, there was no one there to care for her and she nearly died. She is still weak from the ordeal but she is finally able to do more than walk around in a haze.
Lifemate
------
---
This character is owned by: Rhiannon
Character questions