Deleted character
This is an old character & has been deleted.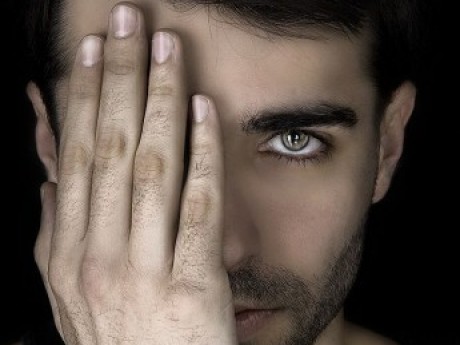 Summary: Knowing how others feel makes it difficult to know your own emotions.
Michael Prince (Mikey)
Owned by:
Lone_Scribbler
Gender: Male
Age: 23
Group: Human Psychic
Game: Dark Generation
Family/ Bloodline
Mother: Janine Prince (low level telekinetic, works as a librarian)
Father: Robert Prince (No abilities, works in sports medicine)
Job/Special Ability
Ability: Empath (can sense others' emotions, tends to be overwhelming and leads to isolation)
Job: Therapist.
Physical Appearance
Ectomorph build (scrawny), dark brown hair, blue-grey eyes
Personality and interests
Bookish and reclusive, tends to spend his time studying and learning more about his abilities and how to control them.
Learning is a major hobby (he'll carry a book or a packet about some form of psychological science with him at all times), he can play the piano (not very well, he stopped his lessons to focus on his studies)
History
From a young age, his abilities kept him from really connecting with people. Being an empath is helpful in making friends, but not so much when there's an entire army's worth of people everywhere and a hoard of frustrated teachers. His anxiety from having to deal with not only his own feelings, but the onslaught of others' emotions as well caused him to be withdrawn from public school and tutored at home for many years. This accounts for his reclusive and secretive nature, as well as his need to close himself away for hours on end. If he's not conducting a therapy session, he's huddled up somewhere and reading or writing.
Lifemate
Currently single
---
Character questions