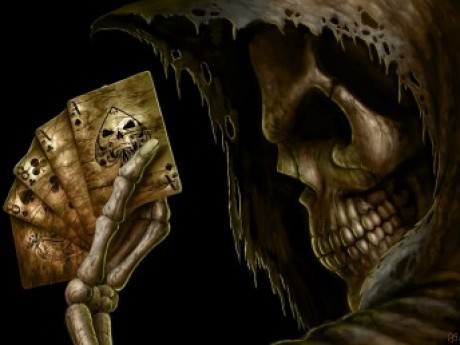 Description
Welcome to "Death Game...Continued". Three years ago the game "Origin of Oblivion" came out with with a the VR helmets. It was a big hit and sold 10,000 units with a backlog of 50,000 units in back order. However to the surprise of everyone the game was a death trap and the 10,000 players were now forced to either win the game or die in the death game. Things when from bad to worse as many players turned to suicide, murder and despair. The stronger players decided to take the chance on defeating all 100 levels of the game. Out of the 10,000 original players only 6,124 remained alive when the remaining heroes managed to defeat the last boss (Oblivion) of the 100th floor. This freed everyone from the death game as the winners were given special awards for winning the game. Then the final winners were trapped in the room and teleported out of the dungeon and back into the game in random spots. As they woke up they realized they were back in the game only it was different. Upon some investigation the remaining Gamers will discover that the "Dusk of Majesty" marked the day they defeated the game and the Heroes (Gamers) vanished. The Gamers somehow arrived in the game again 500 years later and even though they have their insane stats their maps and contact lists are reset. Now they are filled with questions on how to get home and deal with the new changes. The NPCs are now individuals with feelings, hopes and desires. The Gamers will learn that only a handful of NPCs reached level 200 and the average NPC level is 25 for the locals and most monsters. However the Undead have somehow managed to become insanely stronger and threaten the livelihood of the PCs. Make a character Gamer or some NPCs to solve the big puzzle. No god modding please, so be creative and use a lot of luck to aid your character survive insane situations. Also us symbols for cursing @$$ and do not get to graphic on the love scenes, since we have some minors playing the game.
For additional info see the "Game Information".
---
Story Posts
Downtime
Dec 2, 2017, 3:17pm by Jaxx
Slade final 'broke character' his cool calm personalty broke momentary as he shouted. "No! I will not lose to this stupid game." he shouted has he slammed his fist on the console and he s ...
Showing 4 out of 221 posts
---
Post Summary
| | Jan | Feb | Mar | Apr | May | Jun | Jul | Aug | Sep | Oct | Nov | Dec |
| --- | --- | --- | --- | --- | --- | --- | --- | --- | --- | --- | --- | --- |
| 2017 | | | | | | | | | 86 | 95 | 39 | 1 |
---