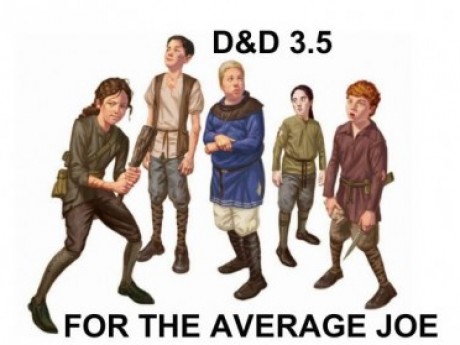 Description
Welcome to D&D For The Average Joe. You are a level one Commoner trying to get by in life in the town of Red Leaf. Your skills are average and you are getting through life as best as you can. You have no real combat skills, if anything you may nor survive a real fight. Running and hiding would be a wise decision in the face of danger. However the Lord and Magistrate of the Town is a greedy fellow and demands everyone earns their keep by paying taxes. So you have to work to earn a living. Take the time to learn a profession and or get a job. Should things go badly you could always take your chances in the wild. This game is about trying to play it smart. So make a Level 1 commoner and join the game. We are not strict with rolling the dice so its up to you to keep your character from God Modding. Please keep in mind these are Level 1 Commoners and not Adventurers or Heroes so they won't have high stats like an 18 in Strength. The Average Stat is 10 so 14 is far above the average in town. Do keep in mind some minors may play this game show use symbols for cursing and limit the adult content. Have fun and here are some references.
https://www.myth-weavers.com/generate_npc.php?do=npcgen
http://www.d20srd.org/indexes/skills.htm
http://www.giantitp.com/forums/showthread.php?232822-The-Commoner-Handbook
---
Story Posts
Options
Dec 3, 2017, 7:30pm by Jaxx
Silfy looked back to Max "I don't know...he is irrational." she said seeming rather nervous at the words. "I wouldn't want to cause you any trouble." Silfy added looking down. "I don't kn ...
Showing 4 out of 251 posts
---
Post Summary
| | Jan | Feb | Mar | Apr | May | Jun | Jul | Aug | Sep | Oct | Nov | Dec |
| --- | --- | --- | --- | --- | --- | --- | --- | --- | --- | --- | --- | --- |
| 2017 | | | | | | | | | | 212 | 28 | 11 |
---