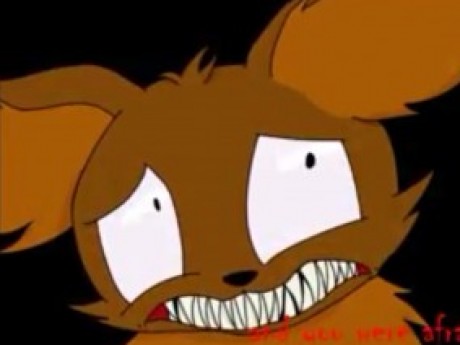 Summary: Daniel's
Grimsby
Owned by: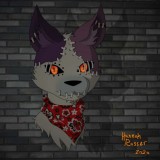 WolfyWolf
Gender: Male
Age: No comment
Group: Other
Game: Justice League of America
Superhero/villian Name
Grimsby
Powers/Skills
Can attack like a ferret or possessed teddybear. He has plenty of sharp teeth.
He's capable of most everyday tasks.
Weaknesses
Easily bored. Lazy.
Physical Appearance
(He should be smiling, but I was lazy and used the only picture I already had)
A foot and a half tall, Grimsby has brown fur and huge exaggerated features. Huge ears, huge eyes, and a huge mouth full of plenty of needle sharp teeth. He always has a huge smile. He couldn't hide his teeth if he tried.
He stands on his back legs and somehow uses his teddybear paws like hands. Grimsby also has a cute 'lil bunny tail.
(He sounds like JonTron)
Personality and interests
Grimsby serves as comic relief in every situation. He can have quite a bit of attitude and he doesn't like to be pushed around.
History
Origins unknown, Grimsby has served as something like Daniel's imaginary friend/teddybear since childhood. Real and physical, Grimsby's very purpose is to be Daniel's best friend. He does have some supernatural elements to him.
Since Daniel rarely had the opportunity to play with other children, Grimsby filled that role. Now that Daniel is grown up, Grimsby is still his best friend, striving to make sure Daniel is happy.
---
This character is owned by: WolfyWolf
Character questions
Recent Activity
Mentioned in the post
Lonely
Mar 13, 2018, 8:22pm
Mentioned in the post
Redy
Mar 10, 2018, 8:10pm
Mentioned in the post
Fans
Mar 10, 2018, 8:00pm
Mentioned in the post
Fans
Mar 10, 2018, 8:00pm
Mentioned in the post
Next day
Feb 21, 2018, 10:15pm
Mentioned in the post
Pills
Feb 21, 2018, 12:25pm
Mentioned in the post
Sleep
Feb 21, 2018, 11:55am
Updated character profile
Feb 16, 2018, 10:22pm
Updated character profile
Nov 16, 2017, 10:58pm
Updated character profile
Nov 13, 2017, 12:20am
Updated character profile
Oct 30, 2017, 10:29am
Updated character profile
Oct 30, 2017, 12:47am
Updated character profile
Oct 29, 2017, 10:40pm