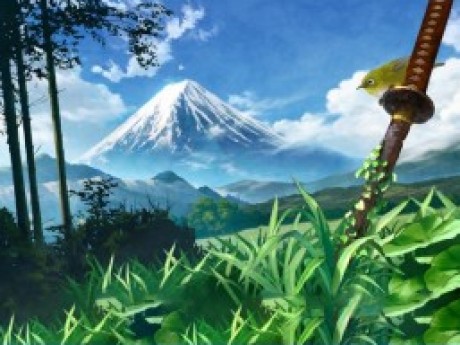 Description
You are minding your own business in present time and dreading your sad and crappy life when BAMM!!! You got killed by accident.......or did you? You wake up to see "Lily the Divine One" who looks like a cute angelic girl with a goody two shoes personality and a flare for the dramatics while surrounded by angelic females who appear all around you. Lily the Divine One greets you and congratulations you on being selected! The other angelic females blew brass horns and threw confetti and streamers at you. You are confused by where you are and how you got there since you have no memory of your actual past. Instead you have common knowledge of your past environment and technology. She tries to play off your death as a sad accident even though she set you up to die since no one would miss you and she needed souls to reincarnate for her world. Depending on her mood and your wit she can bestow you some gifts or just throw you into the middle of nowhere and wish you good luck.
If you manage to convince her you are worthy of her gifts she will bestow you decent gifts to make you a hero of sorts however she won't give you an instruction manual so you will have to figure out how to use your gifts on your own. Your character will get a new name and new body with a certain skill set like your typical D&D RPG only it is real and not a videogame. If you can charm Lily you can get a "Void Box" which works like a videogame storage ability in that a magic box can be summoned and used at anytime to store many items. Please no God Modding or Power Gaming if you give yourself high skills. Keep in mind you don't want to attract negative attention that Lily gave you her blessings or she might simply take them away and make you a level 1 player with nothing. Depending on your role in her eyes you will either be a Hero or a Main Character to help fix the warring nations. Feel free to join the Adventurers Guild to earn a living. Do keep in mind some minors may play this game show use symbols for cursing and limit the adult content. Have fun and here are some references.
---
Story Posts
Not likely
Jan 16, 2018, 8:04am by LaserSexPanther
"Fine Fine." one said, turning to get their things. Or so they pretended, the one who just spoke grabbed his mace and swung and before Jack could respond suddenly let out a long groan. A sic ...
Showing 4 out of 63 posts
---
Post Summary
| | Jan | Feb | Mar | Apr | May | Jun | Jul | Aug | Sep | Oct | Nov | Dec |
| --- | --- | --- | --- | --- | --- | --- | --- | --- | --- | --- | --- | --- |
| 2017 | | | | | | | | | | | 14 | 37 |
| 2018 | 12 | | | | | | | | | | | |
---