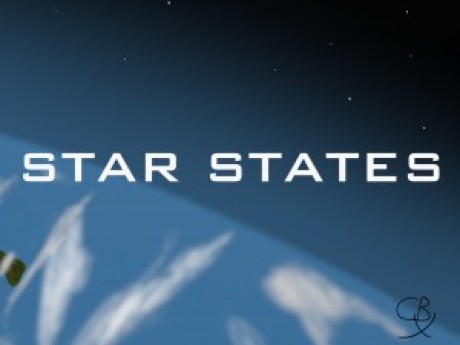 Description
Create your own spacefaring nation and lead your people to greatness in the far-flung future. Will you rule as an authoritarian tyrant, a warmongering conqueror, a pacifist man/woman-of-the-people, or as a shrewd trader? Will your empire reach the greatness it deserves or will it fall like many before it?
=====
The Alcothracia Galaxy, a mammoth elliptical galaxy teeming with stellar civilization since time immemorial. Within her vast territory, Alcothracia has given birth to countless sapient lifeforms, killed a great many, and yet, had allowed many others to not only survive, but to thrive, breaking the surly bonds of their ancestral homes and taking to the stars. They would come to form stellar states, and many of these states would come to spread far and wide across the expanse of Alcothracia, forging fantastic empires across countless lightyears of space. As states spread further, they began to interact with one another, forging alliances, forming trade routes, and at times...waging war, and bringing about unparalleled destruction. The chaotic nature of stellar civilization left many states existing on borrowed time, those that were unable to adapt would fall to war, strife, economic collapse, and at time...the chaotic energies of alcothracia herself.
Modern Alcothracia is the same as it always has been; politicians bicker endlessly to try and push their agendas, fortunes are made and lost in the blink of an eye, new worlds are found while others are lost to the ages, trillions of sapients wander the galaxy in search of a great purpose, and through it all, nations continue to rise and fall.
It is here in alcothracia that your people will find their glory. Since the dawn of time your people have looked up to the stars and wondered what lies beyond, and in time, they found their answer as they finally achieved spaceflight and broke the bonds of their home. They find a galaxy teeming with life, brimming end-to-end with civilizations all seeking their own glory in an unforgiving and ancient galaxy.
Will your people forge an Empire that thrives and carves out a glorious dominion, or will they fall into obscurity and ruin?
That is all for you to decide, in Star States
=====
Go to Game Information for rules, lore, and guides!
---
Story Posts
Expanding Interests, Part III
Dec 11, 2017, 3:45am by CBXanadu
Galactic East Quadrant Open Space//AT-566 Star System Date - o1.455 The Republic Eminence had been in space for several days now. The trip from the Republic Core to the frontie ...
Showing 4 out of 20 posts
---
Post Summary
| | Jan | Feb | Mar | Apr | May | Jun | Jul | Aug | Sep | Oct | Nov | Dec |
| --- | --- | --- | --- | --- | --- | --- | --- | --- | --- | --- | --- | --- |
| 2017 | | | | | | | | | | | | 20 |
---