Summary: "It's a lot funnier in Irish."
Callum Thorne
Owned by: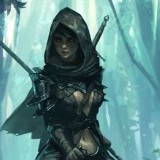 Niki Haruno
Gender: Male
Age: ~2100
Group: Humans
Game: The Old World
Specific subcategory of their group (see game info)
Druid
Job/Skills/Magical Prowess/Combat Capabilities [In that order, please]
Wade Evilian and Emlen Grove's mentor.
Languages, diplomacy, combat.
Animal forms: stag; wolfhound; golden eagle; otter. Binding and unbinding, glamourcraft, spellcraft, camouflage.
Enhanced speed, strength, stamina and healing. Can change forms quickly in combat.
Rank/Title/Position
Druid, Wade Evilian and Emlen Grove's mentor.
Physical Appearance
Callum has jaw length dark brown hair, fair skin and blue eyes. He's slim but muscular and stands around 5'7". Typically wears a tee and jeans and his necklace and bracelets with stamped silver pendants. Knot tattoo running up his left side, wrapping five times around his upper arm and ending with a triskele on the back of his hand.
Personality and Interests
Callum is calm, quick witted and clever. He has a good sense of humor most of the time and talks frequently. You know things are serious when he shuts up and stops smiling. Cal will also throw himself in danger to save an innocent and he dislikes most varieties of monsters. His rage when someone he loves is hurt is almost incomprehensible, and you never want to see him angry.
History
Cal and his sister Erin grew up in Iron Age Ireland with their mother Branwen until the love god made a bad decision and turned Branwen into a raven. The three fled Ireland to the Isle of Mann, where they met another Druid named Tíen. Then they founded the Circle of the Raven's Nest and trained students to become druids. Cal is currently training both Emlen Grove and Wade Evilian.
Weapons/Artifacts/Magical Items [preferably in that order if possible]
His sword, Dealga, is a magical Irish sword that can incapacitate with a single blow. Strictly by turning every pain receptor in the body 'on.' Wounds from Dealga do not heal.
Caora is a dagger that reverses the effects of Dealga and heals the wounds.
Cal also has his necklace and bracelets, which have pendants to help him perform magic faster.
Supernatural Organization Affiliated with [if there is one]
Raven's Nest Circle
Relationships with Other Characters [please discuss with owner if character is not yours]
Sister of Erin Thorne, son of Branwen.
---
This character is owned by: Niki Haruno
Character questions
Recent Activity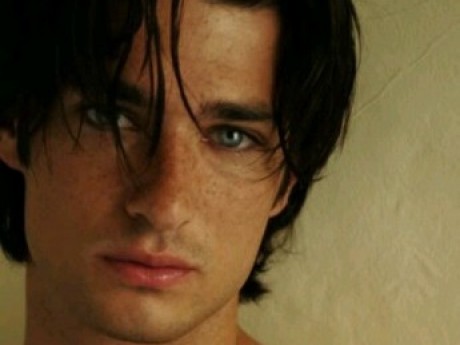 Updated character profile
Dec 7, 2017, 6:22pm
Updated character profile
Dec 7, 2017, 11:37am