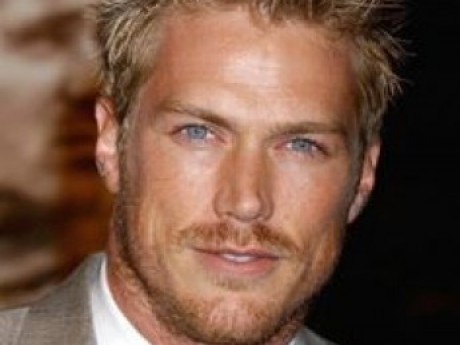 Summary: A sociopathic manipulator.
Jeffrey MacTiernan
Owned by: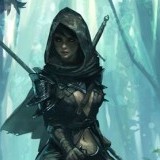 Niki Haruno
Gender: Male
Age: 51
Group: Humans
Game: The Old World
Specific subcategory of their group (see game info)
Warlock
Job/Skills/Magical Prowess/Combat Capabilities [In that order, please]
Leader of the Irish MacTiernan Hunter Family
Hunting, tracking
Summoning, spellcraft, damncraft, sealcraft, sygaldry
Enhanced speed, strength and dexterity, can summon weapons to hand with ease.
Rank/Title/Position
MacTiernan Patriarch basically
Physical Appearance
Jeffrey looks a few years younger than his actual age and is physically somewhat imposing as while not insanely tall (5'9") he is well built and we'll muscled. He has hard blue eyes in a tanned face and blonde hair he keeps short. He also bears a short beard.
Personality and Interests
Jeffrey sees people only as resources he can exploit.
History
Jeffrey became the MacTiernan leader when his father Aaron died suspiciously. While he was still a young adult he became allied briefly with a witch named Emer who's magic was fueled carnally and Emer became pregnant with their son. After finding out Emer was not completely loyal to his cause and his alone Jeffrey killed her completely disregarding the unborn child still in her womb. His brother Owen removed the kid and the boy survived but Jeffrey constantly neglected, ignored or berated him. He tattooed several seals onto the child so he could keep track of him and use him more easily.
Weapons/Artifacts/Magical Items [preferably in that order if possible]
He can summon any weapon to hand from icepicks to RPGs and NOT the fun kind.
Supernatural Organization Affiliated with [if there is one]
MacTiernan Hunter Family
Relationships with Other Characters [please discuss with owner if character is not yours]
Father of Luke and Justine MacTiernan, brother of Owen, uncle of Liam, nephew of Shiori and first cousin once removed of Claire.
---
This character is owned by: Niki Haruno
Character questions
Recent Activity
Updated character profile
Jul 22, 2019, 6:44pm