Summary: Sam is some one you can trust once you get to know him more and get past his anger.
Sam E. Green
Owned by:
Fallentruth1321
Gender: Male
Age: 23
Group: Humans
Game: The Old World
Specific subcategory of their group (see game info)
Hexer/Jinxer
Job/Skills/Magical Prowess/Combat Capabilities [In that order, please]
Job: hunter
Skills: Hexes and jinxes
Magic: Hex and Jinx
Combat Capabilities: Skilled with halberd and is decently strong
Rank/Title/Position
Rank: n/a
Physical Appearance
6'8
short brown hair
blue eyes
kinda overweight
always wears two jackets
Personality and Interests
Sam is a naturally empathetic person but has a rather big anger issue. While this keeps him from making connections with new people this does allow him to use his hexes more effectively.
History
Sam was always like a turtle always hidden in his shell. He never really socialized because he knew that his anger would take over and he would lose any friendship he had with them. Until he met Serapheina who while still surprised by his anger looked past it. After spending time trying to perfect their magic he refused to join her and become a Hunter and decided to keep in touch with her and help her whenever she needed it.
Weapons/Artifacts/Magical Items [preferably in that order if possible]
Sam while mainly using Hexes he also has an iron shield as well as a halberd that he uses for melee fighting. His halberd is a 4 ft long weapon that can fold into a war ax that is 2 ft long.He also has a 8-shot revolver that can use both revolver rounds and shotgun shells. His hexes are mainly focused on disrupting the enemy and setting traps while his jinxes are focused on causing as much damage as possible.
Supernatural Organization Affiliated with [if there is one]
Vague connection to the Hunters through his friend Serapheina Eleanor and his brother Oscar Green.
Relationships with Other Characters [please discuss with owner if character is not yours]
Serapheina-really only friend and trusted partner in crime
Oscar-Brother/Enemy
---
Character questions
Recent Activity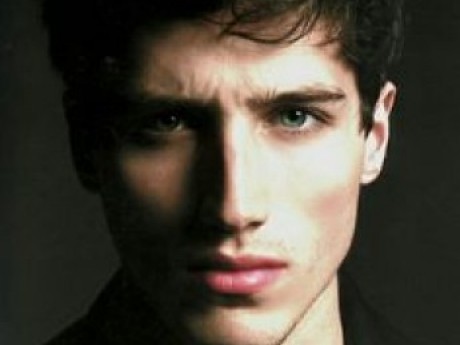 Mentioned in the post
Dog
Nov 7, 2019, 8:20pm
Updated character profile
Feb 4, 2019, 4:28pm
Mentioned in the post
Ambush
Feb 4, 2019, 4:22pm
Updated character profile
Jan 30, 2019, 7:11am
Updated character profile
Jan 30, 2019, 7:11am
Updated character profile
Jan 30, 2019, 7:11am
Updated character profile
Jan 30, 2019, 7:11am
Updated character profile
Jan 30, 2019, 7:11am
Updated character profile
Jan 30, 2019, 7:11am
Updated character profile
Jan 30, 2019, 7:11am
Updated character profile
Jan 30, 2019, 7:11am
Updated character profile
Jan 30, 2019, 7:11am
Updated character profile
Jan 30, 2019, 7:11am
Updated character profile
Jan 30, 2019, 7:11am
Updated character profile
Jan 30, 2019, 7:11am
Updated character profile
Jan 30, 2019, 7:11am
Updated character profile
Jan 30, 2019, 7:11am
Updated character profile
Jan 25, 2019, 7:14am
Updated character profile
Jan 24, 2019, 6:17pm
Updated character profile
Jan 24, 2019, 5:44pm