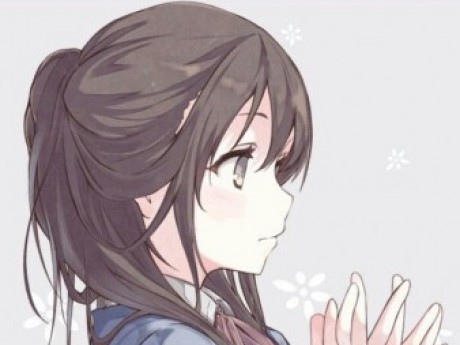 Summary: A friendly Hunter.
Seraphina Althea Victoria Eleanor
Owned by:
KEJ_Dragon
Gender: Female
Age: 22
Group: Humans
Game: The Old World
Specific subcategory of their group (see game info)
She is a Mage
Job/Skills/Magical Prowess/Combat Capabilities [In that order, please]
Engineer (researcher)/ Knowledge of monsters, magical beings, weapons, magic, and healing. /Good at several types of magic/ Mainly uses enchantry but, can also use ritecraft, sygaldry, and alchemy. Can summon Asesino with his permission. She speaks Spanish.
Rank/Title/Position
Hunter Specialist - Engineer
Physical Appearance
5 ft 6 in
Long brown hair
Blue eyes
Always wears an golden oval locket with her brother, Asesino's, picture in it.
Personality and Interests
She loves to learn and spends most of her time in the library. She is very ambitious. She spends a lot of time working and likes to spend time with her friends on the weekends but, usually ends up fighting monsters with them. She is usually very adventurous.
History
Born on June 28, she comes from a happy middle class family. Her parents used to work for the church. They left after some of the church's enemies burned their house down and as a result, killed Sera's three year old brother when she was 9. Sera's mother is fifty-two, British, and a retired summoning teacher. Sera's dad is also fifty-two, Spanish, and used to use alchemy but, now specializes in ritecraft after he made a transmutation mistake that almost killed Sera. He still works for the Hunters.
Weapons/Artifacts/Magical Items [preferably in that order if possible]
Carries an olive wood rifle with a silver bayonet. She carries salt, silver, and celestial bronze bullets. It is also worth mentioning that because her locket is gold it will repel dullahans.
Supernatural Organization Affiliated with [if there is one]
Hunters
Relationships with Other Characters [please discuss with owner if character is not yours]
Sera is friends with Sam and has known him since they were kids. Sam often drags her along to fight monsters with him. Asesino is her younger brother and he was able to find her again at 5 years old. He went to his parents when he was 10 years old, but still hasn't told them that he is a demon. They think they share partial custody with a businessman who adopted him a few towns over. He visits them every Saturday with Sera, but doesn't live with them.
---
This character is owned by: KEJ_Dragon
Character questions
Recent Activity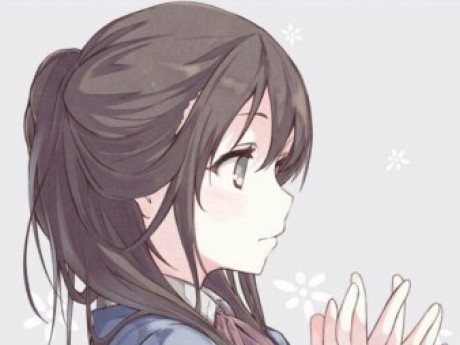 Mentioned in the post
Dog
Nov 7, 2019, 8:20pm
Updated character profile
Jan 31, 2019, 4:30pm
Updated character profile
Jan 31, 2019, 4:30pm
Updated character profile
Jan 31, 2019, 4:29pm
Updated character profile
Jan 31, 2019, 4:29pm
Updated character profile
Jan 31, 2019, 4:29pm
Updated character profile
Jan 31, 2019, 4:29pm
Updated character profile
Jan 31, 2019, 4:29pm
Updated character profile
Jan 31, 2019, 4:29pm
Updated character profile
Jan 31, 2019, 4:29pm
Updated character profile
Jan 31, 2019, 4:29pm
Updated character profile
Jan 31, 2019, 4:29pm
Updated character profile
Jan 31, 2019, 4:29pm
Updated character profile
Jan 31, 2019, 4:28pm
Updated character profile
Jan 31, 2019, 4:28pm
Updated character profile
Jan 31, 2019, 4:28pm
Updated character profile
Jan 31, 2019, 4:28pm
Updated character profile
Jan 31, 2019, 4:28pm
Updated character profile
Jan 31, 2019, 4:28pm
Updated character profile
Jan 31, 2019, 4:28pm
Updated character profile
Jan 31, 2019, 4:28pm
Updated character profile
Jan 31, 2019, 4:28pm
Updated character profile
Jan 31, 2019, 4:28pm
Updated character profile
Jan 31, 2019, 4:26pm
Updated character profile
Jan 24, 2019, 6:17pm
Updated character profile
Jan 24, 2019, 5:06pm
Updated character profile
Jan 24, 2019, 5:06pm
Updated character profile
Jan 24, 2019, 5:06pm
Updated character profile
Jan 24, 2019, 5:06pm
Updated character profile
Jan 24, 2019, 5:02pm