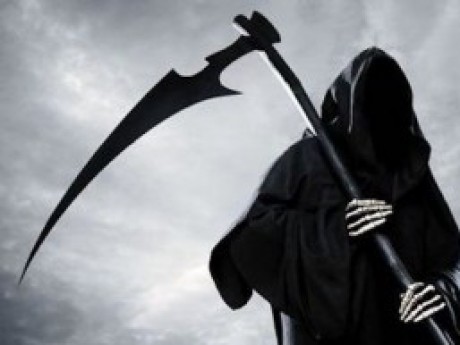 Summary: A grim reaper
Grim Eugene
Owned by:
KEJ_Dragon
Gender: Male
Age: Older than his teeth and about as old as his nose. Time is irrelevant in purgatory.
Group: Ghosts
Game: The Old World
Specific subcategory of their group (see game info)
He isn't really a ghost, but a grim reaper. Grim reapers do various jobs throughout purgatory, which you have to go through in order to get to your afterlife. They also assist in the collection of souls.
Job/Skills/Magical Prowess/Combat Capabilities [In that order, please]
Shadow travel and sees a person's lifespan.
Rank/Title/Position
Assistant Junior Supervisory Welcome Reaper
Physical Appearance
He wears a dark hood that makes it hard to see his face. He is seven feet tall and skeletal.
Personality and Interests
Lackluster, he has no interests at this time, but is open to new things.
History
Past, present, and future.
Weapons/Artifacts/Magical Items [preferably in that order if possible]
A scythe that cuts the ties between a soul and it's body.
Supernatural Organization Affiliated with [if there is one]
The Grim Reapers
Relationships with Other Characters [please discuss with owner if character is not yours]
He is the son of the grim reaper and has an untotaled number of siblings. Some of his more notable siblings are Charon (Not to be confused with Grim Karen who is in charge of Tuesday aerobics.) and Death.
---
This character is owned by: KEJ_Dragon
Character questions
Recent Activity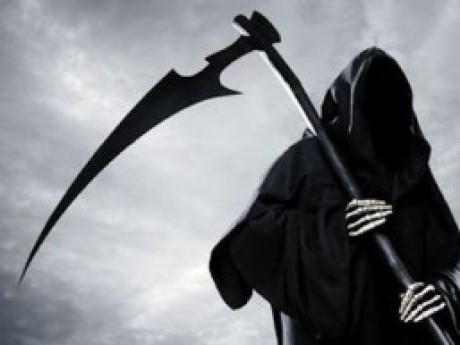 Updated character profile
Jun 17, 2019, 6:40pm
Updated character profile
Jun 17, 2019, 6:14pm
Updated character profile
Jun 17, 2019, 6:11pm