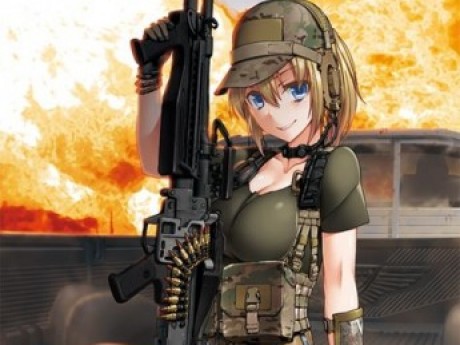 Summary: ........
Naomi Hawke
Owned by: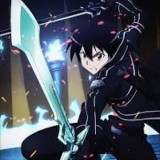 Jochaum
Gender: Female
Age: 27
Group: Humans
Game: The Old World
Specific subcategory of their group (see game info)
Non-Magic User
Job/Skills/Magical Prowess/Combat Capabilities [In that order, please]
SPECTRE
Intelligence/Counter-Intelligence, CQC, Marksmanship,
Dragon's Blessing -Can read and understand the structure of most seals/runes/charms, can sense hostile intent/magic
Highly trained reflexes, well honed kinesthetic sense (aka situational awareness)
Rank/Title/Position
Captain - JSOC SPECTRE
Captain
Captain - SPECTRE Team 1
Physical Appearance
Naomi stands at 5 feet 10 inches tall and weighs in at 170 lbs. Sandy blonde hair usually kept in a ponytail. Light blue eyes that seem grey when she's angry.
She has a tattoo of a Punisher skull on her right shoulder that matches her brothers.
As a trained CIA agent, she knows how to observe and blend in with local cultures, meaning her clothes usually match locals outside of combat ops.
Personality and Interests
Naomi has an extremely dedicated and focused personality. Many people note that once she sets a goal, nothing can prevent her from reaching it.
Her temper can be very intense, though she has learned to keep a tight lid on it.
She has always had an interest in martial arts, gymnastics, classical literature and music.
History
Born to an average middle-class family, Naomi and her twin brother Nathan were very unique children. From a very young age, they were both highly intelligent, athletic, and goal oriented.
They both graduated highschool at 16 and enrolled in a respected university where Naomi studied Criminal Justice. She worked briefly at on a local police force while applying for various government agencies. She was quickly picked up by the CIA and spent several years working around the globe. It was during this time she had an encounter with the Old World - a dragon to be exact.
With the formation of SPECTRE, she was quickly moved to the new agency where she reunited with her brother.
Weapons/Artifacts/Magical Items [preferably in that order if possible]
Dragon Claw dagger - extremely durable, able to cut most materials
Smith & Wesson M&P 45 - carries a variety of ammunition designed to combat various threats
Dragon Scale plate - body armor adapted to use dragon scale instead of standard ballistic plates.
Supernatural Organization Affiliated with [if there is one]
SPECTRE
Strategic
Paranormal,
Extraordinary, and
Celestial
Threat
Response and
Elimination
Relationships with Other Characters [please discuss with owner if character is not yours]
Brother to Nathan Hawke
---
This character is owned by: Jochaum
Character questions
Recent Activity