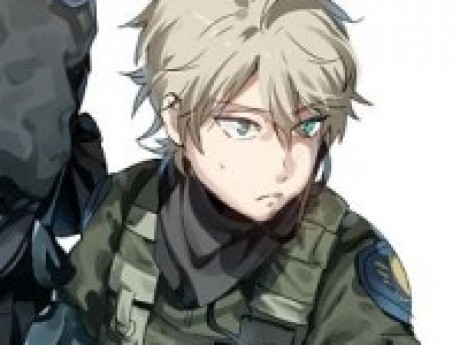 Summary: .....
Nathan Hawke
Owned by: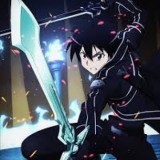 Jochaum
Gender: Male
Age: 27
Group: Humans
Game: The Old World
Specific subcategory of their group (see game info)
Non-Magic user
Job/Skills/Magical Prowess/Combat Capabilities [In that order, please]
SPECTRE
CQC, Marksmanship, Tactical Leadership
Sekhmet's Blessing - Can sense hostile intent/magic, slightly increased reactions and strength
Highly trained reflexes, well honed kinesthetic sense (aka situational awareness), able to handle large amounts of pain
Rank/Title/Position
Captain - JSOC SPECTRE
Captain
Captain - SPECTRE Team 2
Physical Appearance
Nathan stands at 6 feet 3 inches tall and weighs in at 230 lbs. Sandy blonde hair usually cut short. Light blue eyes that seem grey when he's angry.
He has a tattoo of a Punisher skull on his left shoulder that matches his sisters.
Personality and Interests
Nathan has a very focused personality, but unlike his sister can be impulsive. He rarely deviates from his goals, but often will get impatient and try to rush. He also has quite a temper, though he has managed to control it to some degree
Much like his sister he enjoys martial arts, but also enjoys various crafts such as mechanics, metal working, carpentry and others.
History
Born to an average middle-class family, Nathan and his twin sister Naomi were very unique children. From a very young age, they were both highly intelligent, athletic, and goal oriented.
They both graduated highschool at 16 and enrolled in a respected university where Nathan studied a combination of Engineering and Psychology. After graduation, he was commissioned into the US Marine Corp as an officer. He was quickly moved to Force Recon where he deployed to numerous countries in the Middle East and Africa. During this time he encountered the goddess Sekhmet who blessed him for his combat ability.
With the formation of SPECTRE, he was quickly moved to the new agency where she reunited with his sister
Weapons/Artifacts/Magical Items [preferably in that order if possible]
Lion Tooth dagger - made from one of Sekhmet's teeth, it is extremely durable, able to cut most materials
Glock 19- carries a variety of ammunition designed to combat various threats
Lion Skin vest - Made from a skin blessed by Sekhmet, it is the equivalent of a ballistic vest.
Supernatural Organization Affiliated with [if there is one]
SPECTRE
Relationships with Other Characters [please discuss with owner if character is not yours]
Brother of Naomi Hawke
---
This character is owned by: Jochaum
Character questions
Recent Activity