Summary: A hacker and owner of Snow Bunnies. The self described Mangy Old Alley Cat
Allison Roberts
Owned by: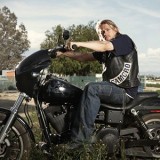 LadyPyra
Gender: Female
Age: 25
Group: Townsfolk
Game: Silver Spur, CO
Job/Skill
Barista/Hacker
Rank/Title
Owner of Snow Bunnies Coffee Shop/Internet Cafe
Physical Appearance
A blue eyed blonde who doesn't consider herself attractive. She is about five two and has an attractive figure.
Personality and interests
A soft spoken girl who considers herself unattractive due to she's never had a date. She spends more time online in chat rooms and such then interacting in person with people. Came to Silver Spur to find her own path away from her cousin and best friend. Dreams of meeting the perfect someone who will sweep her off her feet.
She plays a lot of MMO games creating secret rooms in which she has cyber sex. Oft times she reveals her true self in these only to notice the other seems uniterested in her.
---
This character is owned by: LadyPyra
Character questions