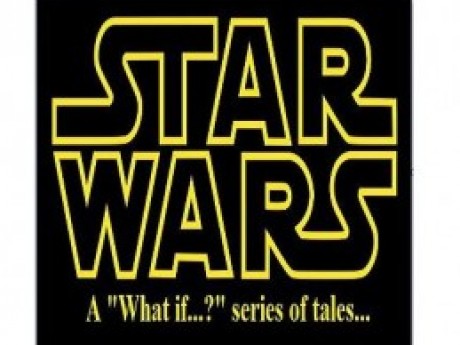 Description
Fan theories abound among Star Wars fan on 'what if' a certain thing had different in the Star Wars storyline. Yoda had beaten Palpatine in Episode III? What if Luke had turned to the Dark Side when being taken to the Emperor in Episode VI? What if Jar Jar Binks was actually a Sith Lord? No... we won't be doing that one.
The plan is to take members on a plot spin of some specific 'what if' scenario and once we have gone down that black hole long enough, start over with a new and different what if.
All characters and concepts are welcome, within reason.
Our first tale centers on the idea of "What if Padme had joined Anakin at the end of Episode III?" This tale begins immediately after she's decided to join him AND Anakin (in this spin-off) has killed Obi-Wan.
Thanks for joining!
---
Story Posts
Dubble trouble
Jan 23, 2018, 12:19am by Lily
Snowflake growled and leaped at the droid. Crystal brought her staff down powerful on the droids head reacting to a presides threat. "I am not a pet" the cat growled as he bit the dro ...
Showing 4 out of 49 posts
---
Post Summary
| | Jan | Feb | Mar | Apr | May | Jun | Jul | Aug | Sep | Oct | Nov | Dec |
| --- | --- | --- | --- | --- | --- | --- | --- | --- | --- | --- | --- | --- |
| 2017 | | | | | | | | | | | | 11 |
| 2018 | 37 | | 1 | | | | | | | | | |
---