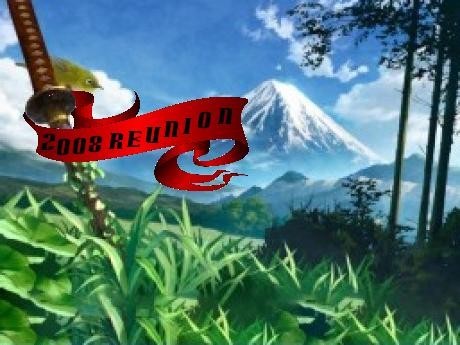 Description
You are now about 28 years old and about to attend your 10 year High School Reunion at High Tower High School. This is for the 2008 graduates or those who should have graduated at that time. Perhaps you came early in order to check out your old alma mater or some friends or family. Even if you just came into town for the reunion, just do a background post to give everyone a bit of insight into your character's background, personality, job, life choices and such. However once you attend the High School Reunion there is no going back. The Reunion will have several hundreds of people there including couples, singles and staff. The beginning of the Reunion is pleasant as they have a free bar, some snack foods, live music, a DJ and some announcements. Perhaps you are there to meet old friends, old flames or you want to show off your new life to the bullies who picked on you when you were younger, but it matters less as during the announcements of the new king and queen of the Reunion a crazy classmate decides to get back at everyone who tormented or didn't help him by setting off a huge bomb strapped to his chest. Now normally this would be the end of the story but when you wake up you are all scattered in a forest near a poor village of cat, wolf and fox beast people in a world of swords and magic which you will slowly have to get used to. You will also notice you are now around 18 years old with all your memories in tact and wearing the same clothing you had on at the Reunion. You will also later learn that you have one useful magical skill related to your past life such as musicians will be talented Bards, wrestlers or MMA fighters will make talented Monks, military will make talented warriors and such. Useless characters will have "Lifestyle Magic" which is" Fire - Can make a candle light for fire, Earth - Move a small hole to potty in and Water - Fill a canteen. Everyone will be separated at first and will have to eventually make there way to the village or somewhere else to find other students. You have no idea where you are or how you got there and must explore the world of "Terra" in hopes of finding the answers you are looking for. Make a character from any background with in reason and have fun but please don't Power Game, Mary Sue, or make a Superman like character. To be honest being lucky is far more entertaining and creative. Do keep in mind some minors may play this game show use symbols for cursing and limit the adult content. Have fun and here are some references.
---
Story Posts
OOC - misunderstand
Jan 13, 2018, 10:57pm by LaserSexPanther
no no i mean this game the character wouldn't work but the older game that the character is already in would still work but i'll figure it out ...
Showing 4 out of 9 posts
---
Post Summary
We're only able to show post summaries on games with 20 or more posts.
---