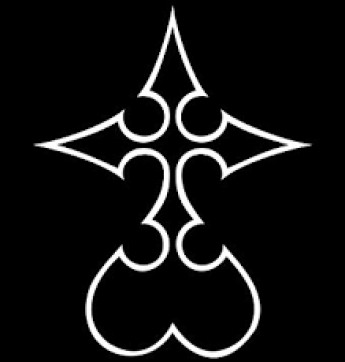 Description
Centuries ago, there were 12 gods, in the house of gods. Ilena, Goddess of the sun, Luna Goddess of the moon, Unera goddess of protection, Takmes, god of victory and war, Eton, god of homes and farms, Vetix, goddess of love, Ehdea, goddess of death,Uwius, god of life , Nuvtarr, god of beasts and animals, Ziaris, goddess of vegetation, Iruer, god of creation, light, and of knowledge, And finally, Rifdarr, son of the destroyer and slayer of the destroyer and evil, god of magic and elements, protector of the Xieheart. Rifdarr went down to the Revenants, were the eternal war of angels and demons taken place, to slay his brother, The Dragon of Darkness, Kardon. Rifdarr ended the war and slayed the dragon. But when the doors of heaven open to welcome him back, he saw Angels throwing out his throne with the rest of the gods surrounding the doors. Rifdarr was voted out of the house of gods during the time he was in the Revenants. Rifdarr was so furious that he was considered a fallen god, he open the gates of hell and invaded heaven. He was defeated and imprisoned into the Stone of Darkness. He soar, that he would return and make sure heaven will fall down into the Revenants and burn.
-------------------------------------------------------------------------------------------------------------------------------------
In Xierheart, there are a group of dark wizards called the children of Rifdarr, trying to free their master. A kingdom called Therouion banish them to the dark island. There the wizards and their followers transform themselves into demons. They returned to Xieheart and invaded. A hero called Bazzalrus sent the demons back, and build a fived wall fort named after him. With the unending hordes of demons attacking Fort Bazzalrus, Xieheart with it's 20 kingdoms must find a way to end it, or the demons might bring back their fallen god.
---
Story Posts
Prisonment
Jan 16, 2018, 8:07pm by Enderslayer
Rifdarr shook his head, " I am not the Rifdarr you remember, to all of you." He sighed, " I will return, not to save lives, there will be more destroyed then vegetation, Heaven will fall ...
Showing 4 out of 12 posts
---
Post Summary
We're only able to show post summaries on games with 20 or more posts.
---
Moderators
Enderslayer
Members
There are 3 members in this game
Pending Members
There are no pending members in this game