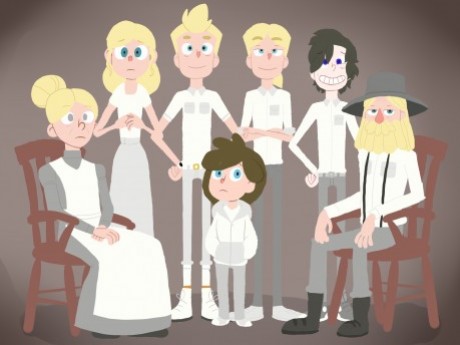 Description
Cas has found her true family... or rather, they found her. Maybe Blood runs thickest, but this blood is tainted.
Thomas has been dragged along for the ride. Now he's struggling to keep both his life and his sanity while trying to keep Cas safe.
~
~
~
~
~
~
(~Previously at Camp~)
The next year at Camp Campbell has come, and things are very different. Cameron Campbell has lost ownership of his Camp, but it has reopened under new ownership and generous funding by a mystery buyer. New equipment is always coming in to replace the old. The tents are new, the plumbing is fixed, Niel has better science equipment and Nerris's tower is made of plaster now instead of cardboard.
The equipment isn't the only new things this year, though. There's a new counselor and a new Camper. The new counselor came in a week early, but the camper has come in a week late.
---
Story Posts
Come Back?
Mar 21, 2018, 2:57am by 18slash21
Cassandra straightened up on the vanity chair and looked at Thomas. "Will you...come back after you meet and talk to them...? I'm...not really feeling the best so...I'm just going to stay up ...
Showing 4 out of 460 posts
---
Post Summary
| | Jan | Feb | Mar | Apr | May | Jun | Jul | Aug | Sep | Oct | Nov | Dec |
| --- | --- | --- | --- | --- | --- | --- | --- | --- | --- | --- | --- | --- |
| 2018 | | 193 | 267 | | | | | | | | | |
---