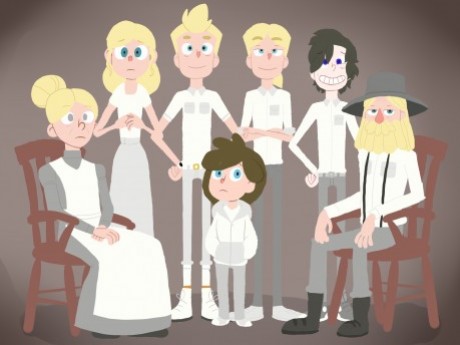 Description
The next year at Camp Campbell has come, and things are very different. Cameron Campbell has lost ownership of his Camp, but it has reopened under new ownership and generous funding by a mystery buyer. New equipment is always coming in to replace the old. The tents are new, the plumbing is fixed, Niel has better science equipment and Nerris's tower is made of plaster now instead of cardboard.
The equipment isn't the only new things this year, though. There's a new counselor and a new Camper. The new counselor came in a week early, but the camper has come in a week late.
---
Story Posts
Wow
Feb 24, 2018, 5:07am by 18slash21
Cas followed Thomas's instructions, pulling the marshmallow off the stick with the crackers and taking a bite of it. Immediately her eyes widened and she put a hand to her mouth. "Wow, that' ...
Showing 4 out of 191 posts
---
Post Summary
| | Jan | Feb | Mar | Apr | May | Jun | Jul | Aug | Sep | Oct | Nov | Dec |
| --- | --- | --- | --- | --- | --- | --- | --- | --- | --- | --- | --- | --- |
| 2018 | | 191 | | | | | | | | | | |
---