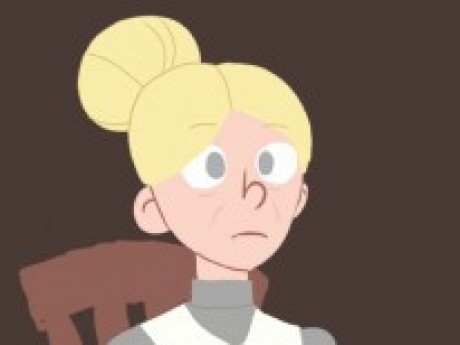 Summary: We've been waiting to meet you for a long time.
Paula Loomis
Owned by: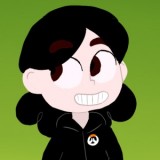 18slash21
Gender: Female
Age: 58
Group: Cultists
Game: Cult Camp (Private 1 on 1)
Physical description
A thin older woman with bleached blonde hair tied up in a bun and cloudy, lifeless pale blue eyes. She wears a white frock with a grey apron.
Personality and interests
She's a nice old lady and rather hospitable. She's blind, so she can hear obscenely well and doesn't need lights to navigate.
Home life
She married a very religious man, and he showed her the light. She was blinded for her sins but it was considered an opportunity to grow.
---
This character is owned by: 18slash21
Character questions
Recent Activity
Mentioned in the post
Wipe
Mar 11, 2018, 5:14pm
Mentioned in the post
Calm
Mar 11, 2018, 5:06pm
Mentioned in the post
Repeat
Mar 11, 2018, 4:59pm
Mentioned in the post
Perfect
Mar 11, 2018, 4:04pm
Mentioned in the post
Name
Mar 11, 2018, 3:04pm
Mentioned in the post
Pace
Mar 11, 2018, 4:37am
Mentioned in the post
Shockingly
Mar 11, 2018, 3:25am
Mentioned in the post
The Summer
Mar 11, 2018, 3:02am
Mentioned in the post
Hurts
Mar 11, 2018, 2:24am
Updated character profile
Mar 10, 2018, 4:07am
Updated character profile
Mar 10, 2018, 4:07am
Updated character profile
Mar 10, 2018, 4:07am
Updated character profile
Mar 10, 2018, 4:07am
Updated character profile
Mar 10, 2018, 4:07am
Updated character profile
Mar 10, 2018, 4:07am
Updated character profile
Mar 10, 2018, 4:07am
Updated character profile
Mar 10, 2018, 4:07am
Updated character profile
Mar 10, 2018, 4:07am
Updated character profile
Mar 10, 2018, 4:07am
Updated character profile
Mar 10, 2018, 4:07am
Updated character profile
Mar 10, 2018, 4:07am
Updated character profile
Mar 10, 2018, 4:07am
Updated character profile
Mar 10, 2018, 4:07am
Updated character profile
Mar 10, 2018, 4:07am
Updated character profile
Mar 10, 2018, 4:07am
Updated character profile
Mar 10, 2018, 4:07am
Updated character profile
Mar 9, 2018, 2:46am
Updated character profile
Mar 6, 2018, 3:12pm