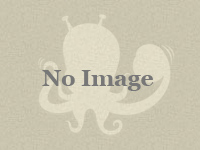 Description
Welcome to Uther University, home of the Heathens. This is a college for Immortals and Knowledged Mortals (the Knowledged being mortals whom know of the Immortal races). Aside from every race of Immortal, then are the mortals from the Main and Second Branch of the Hunter Clan, a long line of mortals that have protected the mortal race from the Immortals. The Main Branch has peace with the Immortals, and only go after the ones that break it, while the Second Branch typically hates all Immortals. And Slayers are both born and chosen, and police the Immortal races, keeping them hidden from the unknowledged. Then there the D.I.C. or Demon Intelligence and Cleaning, the Immortal government so to speak. Those who attend this college typically wish to join one of these Organizations, though not all plan to.
---
Story Posts
OOC - Welcome All!!
Feb 7, 2018, 8:27pm by Shane_Wolfhart
Welcome! All are welcome! The only rules are no "all powerful" characters, and no killing other characters without permission. ...
Showing 1 out of 1 posts
---
Post Summary
We're only able to show post summaries on games with 20 or more posts.
---
Moderators
Shane_Wolfhart
Members
There are 1 members in this game
Pending Members
There are no pending members in this game