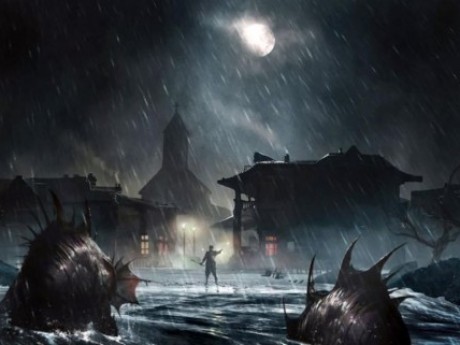 Description
Based on the world of Lovecraft, this is a story full of secrets and mysteries, leading the characters to investigate the unknown, where the Mythos horrors merge with human misery. Far beyond the investigators can imagine.
In this adventures, players can be either police detectives or private investigators.
Portland, Maine
August 1928.
Steven Gilbert is a wealthy businessman and a leading exponent of the bourgeoisie of the roaring twenties. He sees his heritage project going up in smoke, when Timothy, his only six-year-old son disappears. Gilbert is willing to pay anything he could to get his son back. The characters are a group of local people who accepted to investigate to find the child. They will soon find out the disappearance Timothy is not the only gloomy burden weighting on the Gilbert family. Alyssa, Timothy's mother, committed suicide one year before, and nobody wants to touch on this issue.
---
Story Posts
OOC - What about starting?
Apr 3, 2018, 9:27pm by Roberto
Hi Peter Jacob, I think we´d better begin the game while we see if someone else joins. Are you up to start a solo game? ...
Showing 4 out of 4 posts
---
Post Summary
We're only able to show post summaries on games with 20 or more posts.
---