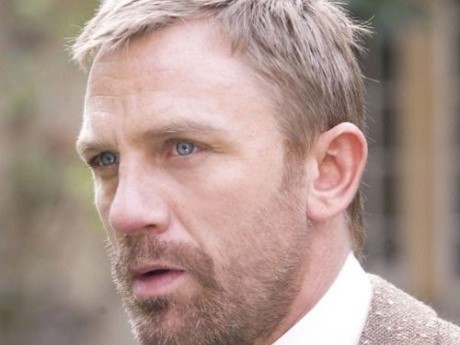 Summary: The Overseer of the Ourboros
Oliver Beckett
Owned by: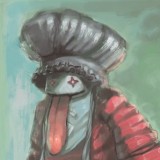 Mobius64
Gender: Males
Age: 49
Group: Commanding Officers
Game: Ouroboros
Place of Birth
City of London, London System, Anglian Kingdom, Albion Region
Rank/Role
Former Bridge Operations Officer
Overseer of the Ouroboros
Physical Appearance
Bright blue eyes, soft blonde hair, a largeish set of ears at an angle. Heavy set and tall, imposing figure.
All four limbs are cybernetic, having lost them while serving in the Anglian Kingdom Royal Navy. More than that, much of his internals are also replaced with various robotics to keep him living.
History
Beckett was born to a middle-class family on the City class station London, a monolithic space station that sits at the heart of the Anglian Kindom. From there he was, like many middle-class sons, awarded a commision in the Royal Navy.
He served in several campaigns, rising from the rank of Lieutenant to Captaining his own vessel. One famous battle during the Cymru conflict saw his ship, the HMS Galahad, come into conflict with the C.S. Lomond. When the two ships crashed and the captains of both, Beckett and Tam Quinn of the Lomond, faced off in a duel. The result of the fight left Beckett as he is now.
When Beckett retired from the Royal Navy, he became an elected member of the Court of Common Council for the City of London. Some say he pushed his way in with muscle and intimidation, but it remains that he was elected to the council. He was also rumoured to have more than his fair share of infuence over the Lord Mayor.
When the Ouroboros project came about, Beckett used his influence within the city to gain himself a position. It wasn't Captain like he had hoped, but it would give him a chance at revenge. Tam Quinn, a man who had become his mortal enemy, was the commander.
When the Ouroboros encountered the Storm was marooned in the middle of the galaxy, Beckett had his chance to seize control. During the confusion of the virus attack, Beckett became Overseer of the New Ouroboros movement.
Personality and interests
Beckett is a man driven by hatred. He hates Tam for causing his injuries, he hates anything from beyond Anglian borders, and he mostly hates anything from beyond London's borders. He adores the King, and will do anything to expand the Kingdom and Empire.
Some would say he is xenophobic, although he would say a purist. Reluctant to share a room with anyone he deems 'too different' or in some way is an affront to Anglian heritage.
He is opportunistic, and in some sense, he is brave and courageous. Never backing down from a fight or passing up an opportunity.
---
This character is owned by: Mobius64
Character questions
Recent Activity
Mentioned in the post
Deserving
Apr 13, 2018, 9:31pm
Mentioned in the post
Report II
Apr 7, 2018, 6:30pm
Mentioned in the post
Report
Apr 7, 2018, 4:29pm
Updated character profile
Apr 3, 2018, 9:53pm
Updated character profile
Mar 28, 2018, 8:23pm