Summary: Captain of the Police Department, friend of Lars
Captain Jim Dakota
Owned by: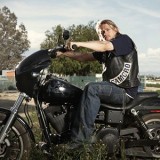 LadyPyra
Gender: Male
Age: 54
Group: NPCs
Game: These City Streets
Nationality
Irish-American
Job/Skill
Captain of the PD
Rank/Title
Captain
Physical Appearance
A silver fox in some peoples eyes, Dakota's former brown hair is turning gray and he's put on some weight.
Personality and interests
He is a pretty nice guy though with the recent attack on the Masters he can care less. Just a few dead bikers and an old lady, nothing to worry about.
Background
If the Captain is in anyone's pocket it's Lars. They served together overseas and the Captain does turn a blind eye to the man's antics. His feelings though are dead bikers, no sweat off his backside. Do the world a favor if they all met a similar fate. Nearing retirement he knows soon he'll have to turn the department over to someone new. Whether it's Joe Cassidy or someone else is still in the air.
---
This character is owned by: LadyPyra
Character questions