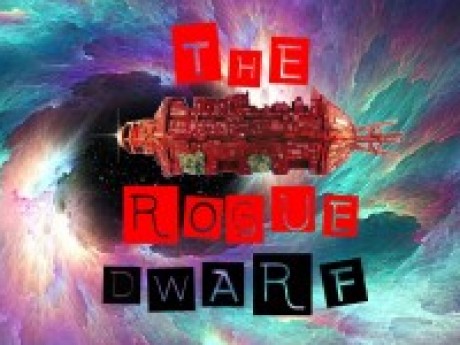 Description
Lost in space after its mission to locate and rescue the lost "Dwarf" class ships sent before, which are the size of a small city, the Rogue Dwarf suffered from the same poor design that caused a radiation leak which killed off the majority of the 11,169 crew members. Those who managed to find an emergency stasis pod managed to escape the radiation leak, however they were unaware of three millions of years that went by during their slumber. Now the massive derelict Rogue Dwarf ship has been floating out into deep space unmanned and way behind on maintenance till anyone can manage to wake up from stasis. Sadly many of the control systems were damaged including the timers on the stasis pods so randomly someone is bound to wake up at anytime. This will allow random players to wake up at anytime and enter the game.
History:
During the radiation leak for 3 million years the some other life forms managed to evolve on the Rogue Dwarf. The Iguanas evolved first from a simple lab subject to a humanoid with bug eyes and intelligence up to Earth's 1970s, but stopped when they began smoking wacky weed in the Gardens. The Sharks were the next to evolve into a humanoid form and were violent religious zealots and ate the Iguanas near extinction. By accident some of the Sharks were mutated by a virus that turned them into vegetarian surfer idiots. Then after a religious civil war the Sharks build two huge ships called Arcs and left the Dwarf to find a new home. They left the useless vegetarian surfer idiot Sharks behind to make more room for Iguana meat and in time all the sharks all died off except for Jaxx who fell into a stasis chamber and just woke up. The Mice and Rats evolved as the Sharks fought among themselves, but did not reach humanoid form. They are more like Zootopia lifestyle right now. Some other minor life forms from the labs may have evolved but didn't do so well, see Scaver. Now some of the crew woke up.
Due to a major dependence on advanced technology humans have grown rather pathetic in many ways and to make up for it they created various types of GELFs (Genetically Enhanced Life Forms) and Androids to make up for their weaknesses and laziness, which sadly ended up back firing on them as many of them betrayed humanity and left Earth and the Rogue Dwarf to make a new home. Since the GELFs and Androids were made by humans they also have many faults and often mess up a good situation. Of course some GELFs and Androids served as crew on the Rogue Dwarf.
This game is loosely based on the Red Dwarf series and the type of characters from the crew.
See References
http://reddwarf.wikia.com/wiki/Red_Dwarf
https://www.rpg.net/reviews/archive/9/9730.phtml
http://www.ongoingworlds.com/games/3413/game-information
Everyone on the ship is dysfunctional and are forced to work together to avoid any dangers and loneliness. Make a character that would not fit in with a normal military crew due to flaws and have them muddle their way about. Loser Characters are funny to make and play with in this game. There are no super heroes, heroes or well trained fighters on this ship Please no God Modding, Mary Sue-ing or Power Gaming and keep it PG in case of minors.
Have Fun Slime lovers,
Jaxx
---
Story Posts
Opps
May 14, 2018, 11:44am by Jaxx
Skippy ignored her focusing on her soldering "But if our math was off, no offence Bif but it would take three super computers you are smart but not that smart. If it was off it'd rip this ...
Showing 4 out of 86 posts
---
Post Summary
| | Jan | Feb | Mar | Apr | May | Jun | Jul | Aug | Sep | Oct | Nov | Dec |
| --- | --- | --- | --- | --- | --- | --- | --- | --- | --- | --- | --- | --- |
| 2018 | | | 24 | 44 | 18 | | | | | | | |
---