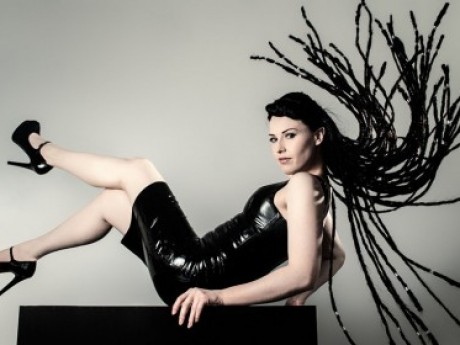 Summary: Not what you expect but there again what can you expect from a modelling G.E.L.F?
Evelina Stone
Owned by:
Jaxx
Gender: Female
Age: 24
Group: Navigation Dept & Pilots
Game: The Rogue Dwarf
Species/Attributes
Modelling G.E.L.F (Genetically Enhanced Life Form)
Designed to do make overs, make outfits and work a runway or promo.
Rank/ Job/Skills
Helm Officer (Ensign) and Part-time Punch Bag
Certified in Navigation and Piloting Shuttles
Physical Appearance
6' tall but that depends on what shoes she's wearing with a full head of black dreadlocks and blue eyes with yellow flecks. She tends to wear black but on odd occasions she will wear other colors. She is very attractive and looks great in most anything.
Height: 6' 0"
Weight: 150 lbs
Bust: 35"
Waist: 27"
Hips: 37"
Cup: C
Dress: 10
Shoe: 9.0
Personality and Interests
Quiet until she knows you well, were you wish she was still quiet. Kind and helpful, she will sometimes know what to say. Her interests are reading, watching tv (some people think she watches to much which is why she is a bit... strange.) She likes to go for walks but regularly gets lost whilst meandering through the corridors. She also enjoys movie night marathons with him. Its obvious her taste in men is bad.
History
Originally designed as a modelling G.E.L.F, she was 'disposed' of when she started to show flaws and to have independent thoughts. As a G.E.L.F they weren't designed with much brain. She always fell over air, feet or other objects which were avoidable. After escaping being disposed of she decided to be educated and take a course on navigation, after passing she signed up to first ship leaving earth. It took a while fore her to fit in with the crew and shortly afterwards she accidentally got locked in a stasis tube for over 3 million years.
Favourite Sayings
Not all who wander are lost, but in my case I most likely am.
Let's accessorize!
Smeg off ya loser!
---
This character is owned by: Jaxx
Character questions
Recent Activity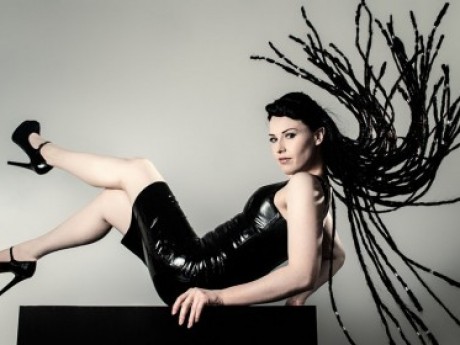 Mentioned in the post
Opps
May 14, 2018, 11:44am
Mentioned in the post
Cover Fire
May 12, 2018, 10:22pm
Mentioned in the post
Oh Uh!
May 5, 2018, 9:35pm
Updated character profile
Apr 8, 2018, 7:34pm
Updated character profile
Mar 22, 2018, 9:02pm
Updated character profile
Mar 21, 2018, 8:38am
Updated character profile
Mar 16, 2018, 11:28am