Summary: Head of Security on the Exodus
Amelia VanDraeger
Owned by: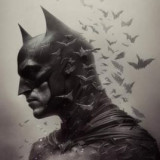 Avenuewriter
Gender: Female
Age: 28
Group: Exodus Crew
Game: Traverse
Job/Skills
Head of Security
Weapons master
Ranged and close combat
Rank/Title
Captain
Head of Security
Physical Profile
Amelia is an attractive woman of average height with blonde hair and blue eyes.
Personality Profile
Stern and all business, Amelia tends to come off as having a no-nonsense attitude. Many consider her to be a bitch due to this. She projects a sense of confidence in herself, her skills, and particularly her good looks.
Exhibits hyper-sexual behavior. Prefers one-night stands and flings over serious relationships due to intimacy issues.
Has a short temper.
Suffers from mild PTSD due to her war torn childhood.
On File History
Only child of a German commander back on Earth, she lived on the front lines of many conflicts on Earth. Was raised on a base around fighting, she took to it like fish does to water.
Her family was killed when their base was bombed while Amelia was away on her first command. With no family to tie her down, she signed up with the Exodus mission.
Omitted History
She once fell in love with a soldier under her command, but he died in the line of duty, which is probably why she is incapable of forming meaningful relationships with other people. Believing love cannot bloom on a battlefield.
Personal Items
Custom made 2049 Model blaster pistol.
Player Notes
She knows several languages, German being her native language with English her second language. She also knows Mandarin, French, and Russian. She often curses in German.
She loves firearms, owning numerous weapons magazines and collecting antique firearms. She is also interested in new weapons technology.
---
This character is owned by: Avenuewriter
Character questions
Recent Activity
Mentioned in the post
Shopping?
Jul 20, 2018, 5:11pm
Mentioned in the post
Got Parts?
Jun 21, 2018, 4:35am
Mentioned in the post
Jump!
Jun 21, 2018, 3:40am
Mentioned in the post
Reunion
Jun 14, 2018, 9:49pm
Updated character profile
May 31, 2018, 4:30pm
Mentioned in the post
Surprises
May 18, 2018, 6:21am
Updated character profile
Apr 13, 2018, 5:19pm