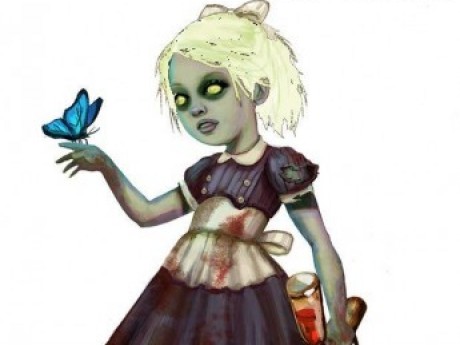 Summary: An Awakend Little Sister who wants to help her real Big Daddy 007
Little Sister aka Cindy Meltzer
Owned by: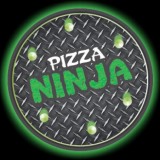 Jaxx
Gender: Female
Age: Looks
Group: Little Sisters Awakened
Game: Escape From Rapture City
Job/Skill
Remove Adam from Splicers
Equipment
Syringe for removing Adam
Physical Appearance
See pic
Has blonde hair
Personality and Interests
Creepy but more aware than other Little Sisters.
History
Cindy Meltzer is the daughter of Mark and Amanda Kay Meltzer, born on the 25th of August, 1961. She was kidnapped while staying at the Meltzer's seaside residence in Montauk, Long Island New York. Her disappearance was reported to the papers on Friday, October 27, 1947, making her six years old when they kidnapped her. Strangely enough, Cindy's characteristics do not match those of the other girls who were kidnapped. Cindy is blonde, whereas the other girls were brunettes.
Cindy, as a Little Sister, has an interesting kinship with the Big Sisters in Rapture. Although she received the Little Sister conditioning, she could still remember her father and would leave him (through a Big Sister) messages and clues urging him to find her.
When Mark, her father arrived in Rapture, he began his search for Cindy. He soon learned of the fall of Rapture, as well as Sofia Lamb's plans for the Little Sisters and the 'Rebirth' of the Rapture Family. He encountered several of the missing girls turned into Little Sisters, and he feared that Cindy had become one of them.
When Subject Delta drained Dionysus Park and flooded Siren Alley, Mark quickly entered Dionysus Park. In the carousel of the park he finally found Cindy, who had been turned into a Little Sister and no longer recognized him. Mark was desperate to know how to cure her, but their reunion was cut short when Mark was attacked by a Big Sister and taken to Lamb in Fontaine Futuristics. Lamb gave Mark the choice to either be executed or be reunited with Cindy as her protector Big Daddy. Mark chose to become a Big Daddy in order to remain with Cindy, which was all that he wanted. In the Fontaine Futuristics testing facility, Mark become the 9th Subject Delta in charge of Cindy.
ADAM is excreted by unique Sea Slugs found near Rapture. The ADAM producing Sea Slugs did not naturally produce a large enough quantity for serious research and commercial exploitation. Dr. Brigid Tenenbaum developed a procedure whereby a Sea Slug was implanted in a human host's stomach, and a symbiotic interaction between host and slug yielded up to thirty times the quantity of usable ADAM. Female children, eventually known as Little Sisters after implantation, were found to be the only viable hosts. Although Tenenbaum hoped to be able to keep the children in a vegetative state, it was found they had to be fully functional to produce the ADAM. They still maintained many of the ordinary characteristics of small children: laughing, playing, smiling, and singing.
Frank Fontaine created his Little Sister's Orphanage in Apollo Square and other locations as a front to exploit the children as his supply of hosts for ADAM production. When Andrew Ryan took over Fontaine Futuristics, he discovered the existence of the children. He found them appalling, but had to accept the necessity of their existence to generate the quantity of ADAM Rapture now required. It wasn't long before the entire city became aware of where ADAM was really coming from. He shut down those false orphanages, and continued to use the Little Wonders Educational Facility to house the existing ADAM hosts. With the City's ADAM addiction endemic, and ADAM's use to fight the civil war, shortages were becoming critical. Eventually, as the civil war's body counts grew and the shortages increased, a solution to get additional ADAM led to using the children to obtain ADAM from corpses. Little Sister ADAM hosts were mentally and physically prepared for this grim harvesting role. Ryan, to negate the abhorence of the population, portrayed the Little Sisters in a marketing gimmick, their image being used on Plasmid and Tonic vending machines called Gatherer's Gardens, and even produced toy dolls of them. Rapture public announcements introduced them as the salvation of the City, a reassurance of continuing ADAM production. With the growing chaos of the Civil War, additional little girls started to be kidnapped directly from their parents.
---
This character is owned by: Jaxx
Character questions
Recent Activity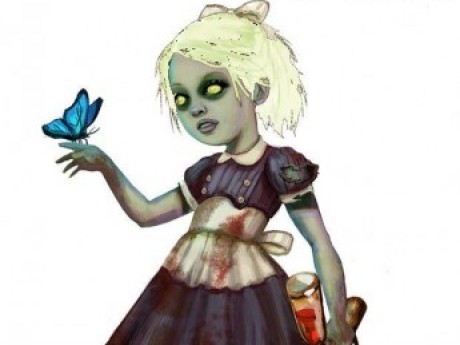 Mentioned in the post
Bad Timing
May 19, 2018, 5:07am
Mentioned in the post
Timey Wimey
May 14, 2018, 10:47am
Mentioned in the post
Watchout
May 13, 2018, 7:28pm
Mentioned in the post
Portals
May 1, 2018, 9:20pm
Updated character profile
Apr 24, 2018, 2:17am