Deleted character
This is an old character & has been deleted.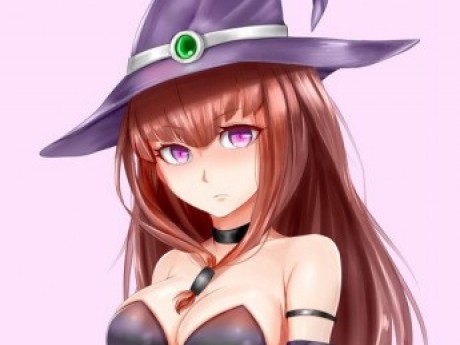 Summary: Just because we're evil is no reason to be unsafe.
Yvonne Martin
Owned by: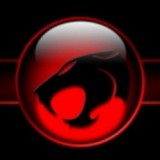 Esimed
Gender: Female
Age: 25
Group: Frowne Syndicate (Criminal Collective)
Game: Laughing Agency (Mystery Fantasy)
Nationality
French-American
Type / Abilities (ex. Zombie / Not Die)
Inept Witch.
She is only comfortable performing magic bubble spells. Her broom is only capable of flight within twelve inches of the ground and will fall like a broom-shaped rock from any greater heights (ROFL). The unassuming sweeper has been handed down from so many generations that it's bound straw are bent and sad to look at. She's tried desperately to destroy it for years, but it has proved remarkably resilient. She's tried to leave it behind or lose it intentionally, but it follows along in her wake like an oblivious puppy dog. She has a penchant for pointy hats.
(Please don't be afraid - but this game master loves your character already! [♥_♥])
Why are you Unemployed?
It's a tough world out there, perhaps more so for a bungling witch with alignment issues. Despite coming from a family of good witches, she has adamantly insisted that she's possessed of a fearsome, evil nature. She has vocally maintained claims to this disposition since her first tantrum when she was 4 years old. She refuses to work for wholesome, honorable employers so instead creeps around dark alleys and shady warehouses looking for a meal ticket. #Slytherin (#Basilisks)
Why should the office Hire You? (gagreel)
Are you even allowed to ask this sort of question on a job application? Whoa, sit back down there chief. She still wants the job. She'll work for cheap, types a blazing 35 wpm (don't give up!), will keep your shipping costs down with no need for purchase of bubble wrap and she's willing to show a little skin on casual Fridays (every day will be Fridays from now on. Thank you)
Flaws
She takes herself entirely too seriously and assumes that everyone she meets has an unshakeable fear of her presupposed wickedness. They never do and it's possible her cape embroidered with "Evil Yvonne" across the back just isn't sending the right message. She has a morbid fear that unique forms of accidental death await her around every corner. Literally every corner. You don't want to get stuck behind her in a maze.
Does Your Character Wear a Seat Belt?
Always! She was Safety Monitor in elementary school and that paramount position of power went to her head. She makes sure everyone else is buckled up too.
Long and Short Term Goals
Short - Acquire a new broom less imbued with acrophobia.
Long - Convince parents of her supreme evilness so they'll stop smiling and patting her on the head at Sunday dinner.
If at all possible she'd like to achieve both goals without being removed from the trust fund.
What do you like to see in this game?
I want to see creative uses of unexpected writing styles. Also, I'd like to see an envelope or piece of mail with the return address on it so Yvonne's folks can know where the heck she is and send her some new socks.
---
This character is owned by: Esimed
Character questions
Recent Activity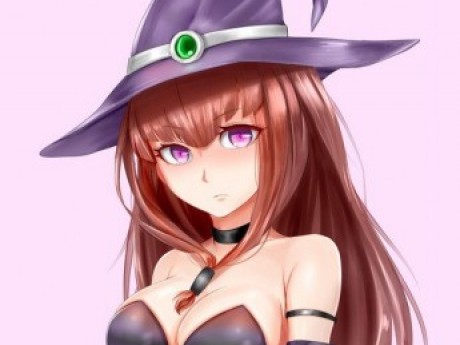 Mentioned in the post
Portal
Aug 1, 2018, 4:18pm
Updated character profile
Jun 10, 2018, 1:19am
Updated character profile
Jun 10, 2018, 1:18am
Updated character profile
Jun 9, 2018, 11:04pm