Summary: Former Deity of Death chibi, looking for a new life
Anubis
Owned by: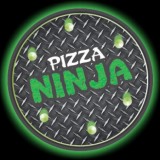 Jaxx
Gender: Male
Age: Looks young, 5168+yrs
Group: Laughing Agency (Private Investigators)
Game: Laughing Agency (Mystery Fantasy)
Nationality
Egyptian
Born 3150 BCE - to Present
Type / Abilities (ex. Zombie / Not Die)
Former Deity of Death 3ft tall
Anubis's Portable Home: The mini pyramid Anubis lives in is like a dog house when looking at it. On the inside its like an Egyptian palace with many rooms kind of like the Tents in Harry Potter. He turns it into a medallion for traveling.
Why are you Unemployed?
No longer worshiped and powers have dwindled.
His appearance freaks the mortals out so Walmart is a no go
((OOC: PFFFFFF-HA-HA-HA-HA-HA!))
Why should the office Hire You? (gagreel)
Needs a fresh start.
He likes coffee, pastries and water cooler gossip.
He is immortal.
Has great senses.
Can talk to the dead.
Can decide who sees him to avoid humans freaking out.
Can do simple magic due to limited mana.
Knows a plithera of rites, languages, spells and rituals even if he can't perform them.
Flaws
Lack of worship caused him to shrink in size and now appears as a chibi version of his old self. His mana is limited now.
Does Your Character Wear a Seat Belt?
When needed to avoid accidents, but not necessary since he can't die.
((OOC: Good luck))
Long and Short Term Goals
Long: To experience every type of desert in the world, maybe start dating again.
Short: To pay his bills. He lives in a mini pyramid the size of a dog house, but the inside is huge like Doctor who's Tardis. (like an Egyptian snoopy).
What do you like to see in this game?
A tall glass of ice cold sarsaparilla.
---
This character is owned by: Jaxx
Character questions
Recent Activity
Updated character profile
Jul 17, 2018, 11:24am
Updated character profile
Jul 1, 2018, 12:44pm
Updated character profile
Jul 1, 2018, 12:05pm
Updated character profile
Jul 1, 2018, 7:10am
Updated character profile
Jul 1, 2018, 1:06am