Summary: Assistant Headmaster, Rowing Coach, concerned.
Tristan Dumont
Owned by: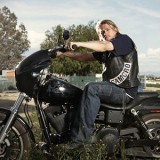 LadyPyra
Gender: Male
Age: 28
Group: Teachers
Game: High School Angst
Grade(students)
N/A
Class Taught(teachers)
Govt, coach of rowing team, Assistant Headmaster
Physical Appearance
Tristan is a pretty muscular guy even bigger than Ethan. He has short blonde hair and a goatee. He usually is jovial though around the guys will have a stern look to his demeanor knowing how guys at this age can be.
Personality and interests
Tristan wants what's best for his old alma mater which is why he took a job as a teacher after getting his degree. He still loves rowing and is looking for a student that can beat his old record.
Tristan also wants what's best for his family. Both of his younger siblings are in the school. And while Ethan has been an exceptional student, Madeline has had some problems.
Then there is the love of his life Sally. Though they were apart for awhile, she recently came back into his life and they have begun dating. He's looking to propose to her.
History
Tristan was the star of the school back in his day, bringing the rowing championship to the school in over a decade. He even has the record for fastest time. After graduating he went to an Ivy League college where he got his degree in teaching.
Through it all he had Sally, till they broke up due to the long distance. He still loved her, and as such never dated feeling it would be wrong to date someone when his heart belong to another.
When he got offered a teaching job as well as rowing coach for his old alma mater he jumped at the chance. And there he found her again. Sally had also been granted a teaching position, or rather, was working on it.
Within the last year, Sally got her degree and is now a full teacher and the two are dating again. Ethan is excelling in sports though he is not a rower and the team lost the championship to their rivals. Madeline though is a concerned, within the last year she accused a boy of rape, though after became a bit too promiscusous. Tristan handled the matter though, and the boy was expelled.
Lastly, Tristan was shocked when Lilith got the job of Headmistress. He was just as shocked to hear her rival was involved a scandal that lead to her being fired. Now Tristan is Assistant Headmaster and he learned it wasnt true. So now the rival is back, though still suffering from the scandal. What's worst, he feels Sally may be keping something from him. He vows though, he will propose to her soon.
Extracurriculature Activities/Clubs
Coach of the Rowing team, Oversees the Student Council
---
This character is owned by: LadyPyra
Character questions
Recent Activity
Mentioned in the post
New
Jul 22, 2018, 9:20am