Summary: Desperate for a family of her own
Sally Lorenzo
Owned by: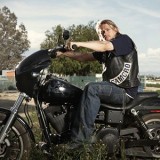 LadyPyra
Gender: Female
Age: 26
Group: Teachers
Game: High School Angst
Grade(students)
N/A
Class Taught(teachers)
Literature, Drama
Physical Appearance
Sally has the blonde hair that most in her family have which is in tight curls. She has seen a lot and has a stern look at times for the younger crowd.
Personality and interests
Sally is pretty easy going willing to cut her students breaks when they do wrong. She loves her family and keeps a close eye on them. She also wants kids of her own which has lead her to do something she never thought she would.
She loves the theater and wants to do plays that will not only challenge the students but have a impact on their lives. She also wants to encourage young writers, especially her sister, to do more, and live out their dreams.
History
Sally is the oldest of the Lorenzo clan, and the pride of the father's life. She can do no wrong in his eyes, except it seems becoming a teacher which he disapproved of. When her and Tristan broke up, she began seeing others, never anything serious, but a lot of hook ups. Even trying some women for a bit. Including a very drunken night with her best friend at the woman's bachelorette party.
She came to the school as their family went to the rival though she's learned recently they will be coming to the school since Tommy got expelled from their old one. Janet she hopes got the letter in time, as it was done late.
Though her and Tristan are seeing each other again, and she knows she loves him, she has been sleeping with others. Including students who are older and seniors. She hopes to have kids, and Tristan doesn't seem to be able to do that. Also, she's had at least one one night stand with another feamle.
Extracurriculature Activities/Clubs
Drama Club Admin
---
This character is owned by: LadyPyra
Character questions
Recent Activity