Summary: Wants to protect his sister and vows to make Tommy pay for taking her innocence.
Ethan Dumont
Owned by: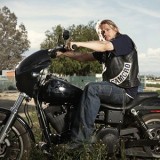 LadyPyra
Gender: Male
Age: 16
Group: Juniors
Game: High School Angst
Grade(students)
Junior
Physical Appearance
Ethan has short dark hair with deep thoughtful brown eyes. He stands in at six foot five with a build of an athlete and a muscular 180 pounds.
Personality and interests
Ethan is a good natured guy and tends to help the new students fit in. Unlike most jocks he's not a bully at all and doesn't like them. He is a bit overprotective of his family and believes Madeline's story, that Tommy took her innocence while she was drunk.
He is natural on the court and loves shooting hoops. Though he has a passion for drama as well. Though the conflicting schedule makes it tough to do both.
History
Ethan is the youngest of the Dumont boys, older only than Madeline the only girl. As such he holds it as his responsibility to protect her. During the last year, she swears Tommy took her innocence during a party while she was drunk. Course a few months later, she also says some dude raped her. Ethan wants to believe her on that, but after, she gain a rep as a tramp. At first he thought it might just be the guy, but he saw a few go into her room, or seen her leaving the next day from a guy's room. Tommy is the only one he believes was out of line and will make him pay.
Now he knows Madeline is finally shaping up, so she promises, and he vows to keep a watchful eye on her. Maybe even trying to set her up with a friend to test that theory.
Extracurriculature Activities/Clubs
Member of the Basketball team, part of the Skyler Welcoming Committee, which helps new students adapt to the school
---
This character is owned by: LadyPyra
Character questions
Recent Activity
Mentioned in the post
Cute
Jul 2, 2018, 2:04am