Summary: A true lady killer and charmer. Has bedposts that look like totem poles due to the notches on them.
Thomas Michaels
Owned by: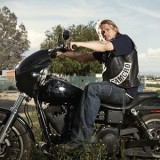 LadyPyra
Gender: Male
Age: 16
Group: Sophomores
Game: High School Angst
Grade(students)
Sophomore
Physical Appearance
Thomas is about 6'5 and has a pretty good build making him idea for both his position as a wide receiver and a cross country runner. He is also an advert rower hoping to beat his latest fling's brothers record once he gets to college. He has short blonde hair and blue eyes that seem to melt the ladies hearts. His smile is as devious as his charm.
Personality and interests
Tommy is pretty fun loving, though a bit of a ladies man and knows it. He's quite charming and has had his fair share of ladies. Though he may have boosted his numbers a bit, and even included some that totally never happened, though panties would say otherwise.
HE does love his family though and will go to great lengths to protect them. Including but not limited to, spy cameras.
Other than that he loves to swim, play games and of course rowing which he is determined to set the record in.
History
Tommy is the son of Donna and his father who sadly passed shortly after Cameron was born. It has been tough on his mom, and for whatever reason, she has yet to remarry. Tommy doesn't understand but doesn't say nothing as feels nothing can replace his father.
Since then his Uncle Alex has really taken Tommy under his wing and is grooming him to take over the business as Tommy is the only male Lorenzo fo the new generation. At least, legitimat. It was from his uncle he learne dhow to play th efield in relationship.s Though he has technically been seeing Madeline he isn't about to be tied down.
After a big fight at his old school defending Alexa's honor, Tommy was expelled. His uncle made a sizeable donation to Skyler Prep where Tommy will be attending under the last name Michaels. Sadly, Alexa will also be going there, as will Cameron. Janet had tried, but nothing as of yet for her.
Extracurriculature Activities/Clubs
Wide Reciever, ladies, swim team, ladies, rowing, did i mention ladies
---
This character is owned by: LadyPyra
Character questions
Recent Activity
Mentioned in the post
Small talk
Jul 24, 2018, 2:07pm
Mentioned in the post
New
Jul 22, 2018, 9:20am
Mentioned in the post
Dark room
Jul 8, 2018, 4:36pm
Mentioned in the post
Trouble
Jul 5, 2018, 3:58pm