Summary: Hacker and cyber goddess.
Allison Roberts
Owned by: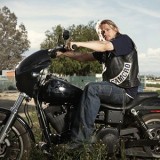 LadyPyra
Gender: Female
Age: 15
Group: Sophomores
Game: High School Angst
Grade(students)
10
Physical Appearance
Alley has short blonde hair framing an angelic face with soft brown eyes. Only five foot she and weighing a hundred pounds people often wonder if she eats enough. Often dresses in a hoodie or gamer gear.
Personality and interests
Allison loves computers and is really devoted to them. In fact she prefers cyber activity over social face to face stuff as she often feels awkward by this. SHe is the head of a few clubs at the school mostly cause she helped get them initiated.
She does find herself attracted to guys, though as of yet, hasn't had a boyfriend or any other type of guy/girl activity. She did kiss one person once, another girl, but she didn't feel anything by it, and it was in a Larping thing.
History
Allison is the only daughter of Adriana Roberts. Yes, the Adriana, fashion designer extraordinare. And if there is one thing Allison is good at, it's not living up to her mother's expectations. The woman constantly belittles Allison about her looks as well as her interests saying no guy will want a girl who is always on a computer.
Adriana enrolled Allison into Skyler hoping it would change the girl, but not so far. What more, Allison was able to wrangle a single room to help with her computers. She's still no better at scoial situations, but has promised to try out for cheerleading. How long will it take for a broken leg to heal anyway,right?
Extracurriculature Activities/Clubs
Hacker Goddess goes by the name Alley Cat, Gamer Club President, RPG Club president
---
This character is owned by: LadyPyra
Character questions
Recent Activity
Mentioned in the post
Sure
Jun 19, 2019, 12:41pm
Mentioned in the post
New
Jul 22, 2018, 9:20am
Mentioned in the post
Deals
Jul 8, 2018, 4:12pm
Mentioned in the post
Meeting
Jul 5, 2018, 4:23pm